Educational Pedigree
Ph.D., Mechanical Engineering, University of Wisconsin - Madison, 1983
M.S., Mechanical Engineering, University of Wisconsin - Madison, 1981
Online Teaching

ME 459 Mechanical Engineering Design IV
ME 416/516 Applied Dynamics

ME 480/580 Linear Dynamic Systems
TRADITIONAL CLASSROOM LECTURE IS AN OUTDATED RELIC
Conventional lecture style dates back to about a 1000 years ago! Current research data shows that adult humans are able to maintain a sharp focus on a subject for about 10 to 15 minutes at a time. Bite-sized video lectures make learning fun.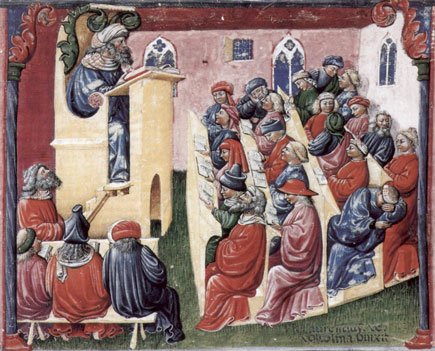 STIMULATING EXAMPLES
Always learn in context.

ACTIVE COMMUNITY
Meetups with curious, engaged peers to support learning.


TESIMONIALS
(sample verbatim comments from some recent mid-course surveys)


Campus Coordinates: Room 405, Mechanical Engineering Building (UNM Building #122)
Mailing Address:
Department of Mechanical Engineering
MSC01 1150
1 University of New Mexico
Albuquerque, NM 87131-0001
FAX: (425) 663-7226 (long-distance charges may apply)

E-mail Address: ebrahimi AT unm DOT edu