I put about 10,000 miles a year on my bikes, so cycling is perhaps more than just a hobby. I used to ride a tandem, and was a member of the New Mexico Tandem Club, the New Mexico Chile Pedalers .

I commmute to work by bike (year-round) on a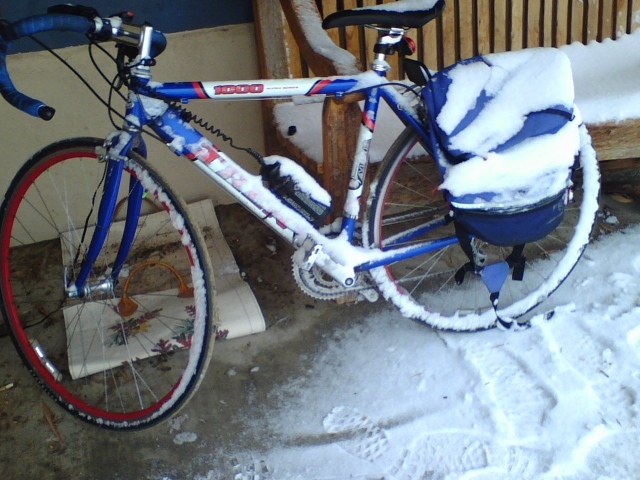 Trek with lights and panniers. I didn't ride the day this picture was taken, but I did ride later in the week. (The multi-use paths were cleared before the streets.) I also used this bike on my first trip with Pactour . But, even without the lights and panniers, the bike was too heavy for long rides. Here is an action shot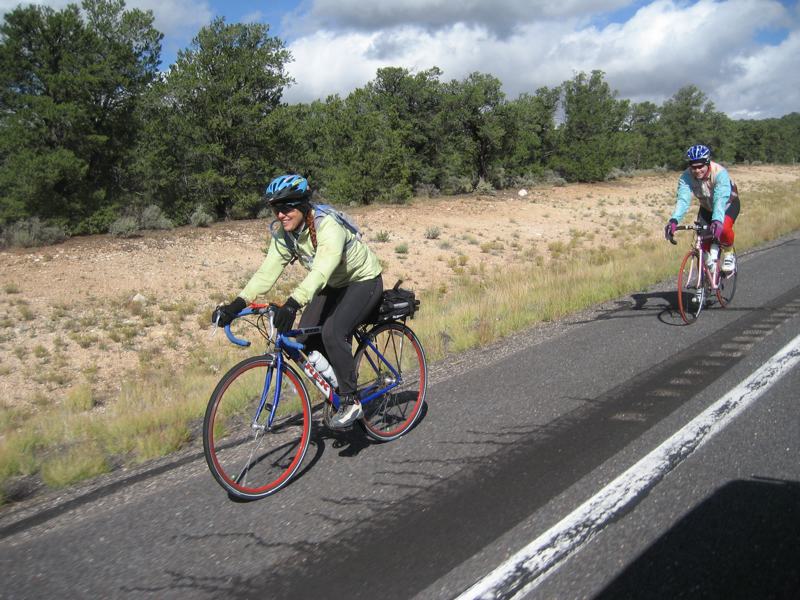 So I bought a Bianchi Giro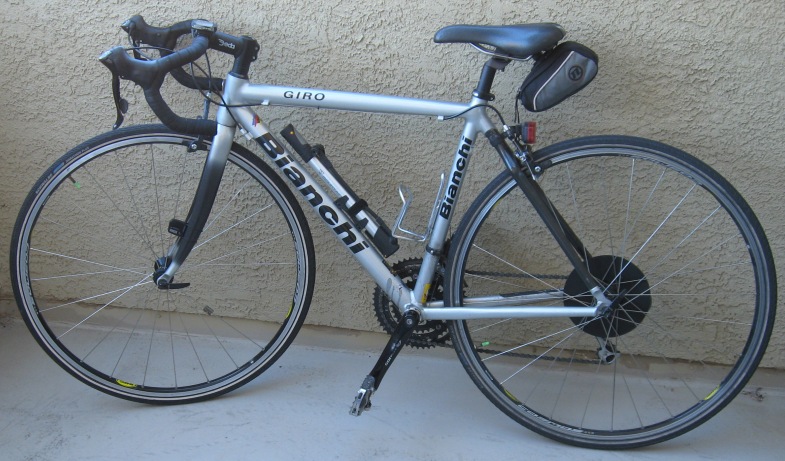 to ride on weekends and vacations. Action shot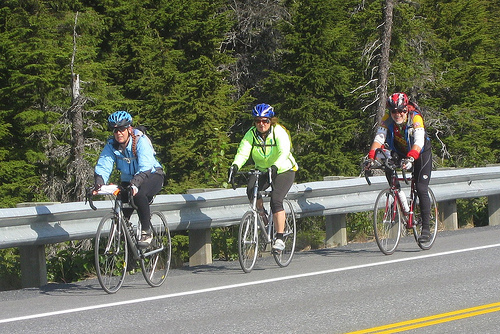 Lately, I have been doing crosstraining by mountain bike riding on a Kona Lisa.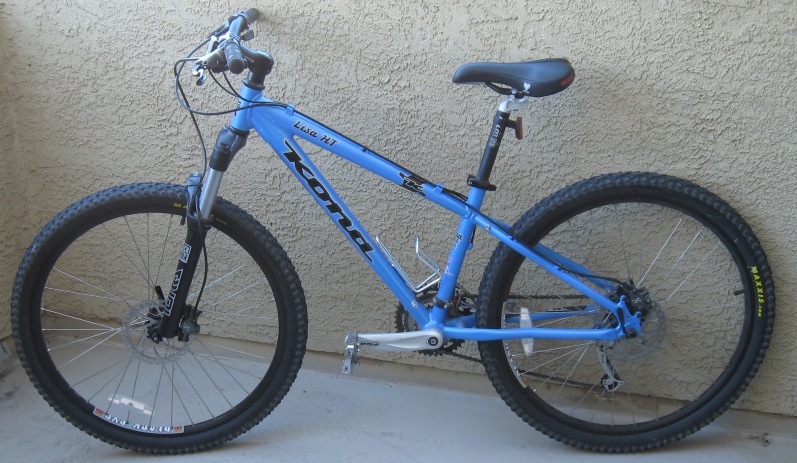 The Bianchi and the Kona were both bought at, and all my bikes are serviced at Two Wheel Drive .
Pactour is a company that does long distance bike tours. They started out doing trips of cross-country in 3 weeks, but have branched out to do some shorter trips. In 2007, I rode from Albuquerque to the Grand Canyon and back with them. In 2008, I flew to Alaska, and spent 2 weeks riding around the state. 2009 will be much shorter.... 1 week riding in Arizona, near Tucson. More to come.
---

karenann@unm.edu
---
Back to the NMR facility home page.