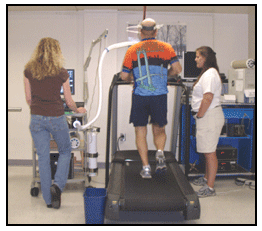 The Exercise Physiology Laboratories (EPLs) are located in Johnson Center. The EPLs are a crucial component of the Exercise Science program, serving as teaching, research and clinical facilities. The EPLs are equipped to test all aspects of physical fitness and performance including cardiovascular endurance, pulmonary function, muscular strength and endurance, body composition, flexibility, and blood hormone, lipid and enzyme profiles. In addition, the altitude chamber located in Carlisle Gym is an important research facility of the EPLs and, to our knowledge, is one of only a few altitude chambers available for research and educational purposes in the United States. The Exercise Science program is proud to also works with researchers in the Clinical and Transcriptional Science Center at UNM in areas of molecular biology and biochemistry.

Teaching
Many of the Exercise Science courses have a laboratory component in order to give our students on-hands experience with physiological testing and equipment.


Research
The Exercise Science faculty and graduate students utilize the equipment, facilities and staff of the EPLs for their individual research projects, including theses and dissertations. We have also obtained research support from other facilities, such as UNM Clinical Research Center, UNM Clinical Nutrition Research Lab, Lovelace Medical Foundation and the Veterans' Administration Hospital.

Clinical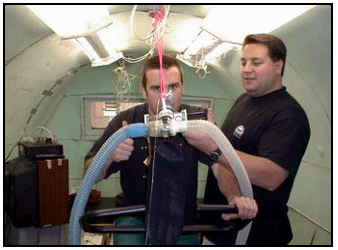 The EPLs conducts all physiological assessments for the UNM Employee Health Promotion Program. In addition, physiological assessments are available to UNM students, UNM athletic teams, as well as the general public at large. In the past, we have conducted assessments for the New Mexico State Police, UNM Police and the New Mexico Correctional Officers.