1996 - Sol de Tentación
Leading Actors: Natalia Streignard, Miguel de León,
Jennifer Rodríguez, Jonathan Montenegro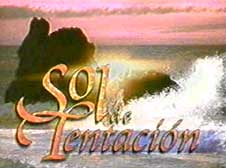 NEXT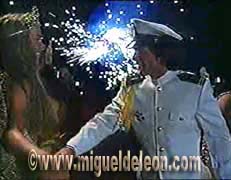 SYNOPSIS:
Sol Romero (Natalia Streignard) is a poor young girl who lives with her father on an old ship anchored close to the shore of a small coastal town. Her passions are fishing and sailing... and the sea is her home. Armando José Santalucía (Miguel de León) is young, rich and handsome and lives in the capital city of Caracas. Both meet in a boating accident while Armando is vacationing on his family's luxurious yacht accompanied by his arrogant fiancée, Martita Irasával (María Fabiola Colmenares), and a group of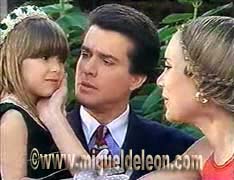 friends. They meet again later at a town festival and are overwhelmed by an irresistible attraction. And so begins a torrid love affair. Besides herself with jealousy, Martita sets out to do whatever it takes to destroy their happiness. Resorting to lies and intrigues, she manages to make Armando distrust Sol and marry her (Martita) instead. Meanwhile, Sol, feeling abandoned and desperate, accepts to marry Rildo Castillo (Aroldo Betancourt), a forever-since-childhood suitor, in spite of the fact she's expecting Armando's baby. Seventeen years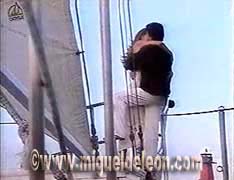 later, fate places Sol in her former love's path. Both experience anguish after finding out their respective children have fallen in love. Only the truest, deepest love will be able to reunite Sol and Armando, allowing them to make up for lost time. In the meantime, Alina Santalucía (Jennifer Rodríguez) and Luis Alejandro Castillo (Jonathan Montenegro) will also have to face many obstacles before being able to live out their love.

Length: 170 episodes/1 hour
Produced by: Venevisión (Venezuela)
Shown in the U.S.: From 6-23-1997 to 10-17-1997 on Univision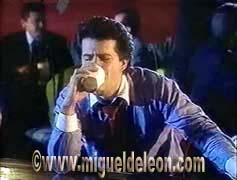 Armando Santalucía is going through a rash of bad times:
he lost his family's home and fortune...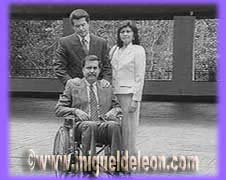 ...his father, the family patriarch, had a paralyzing stroke...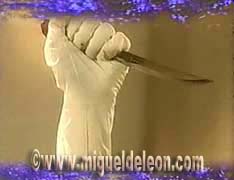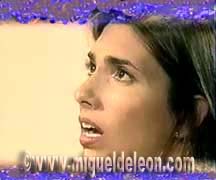 ...his pregnant wife was murdered...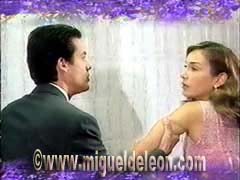 ...his true love married his worst enemy...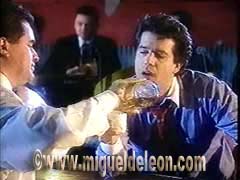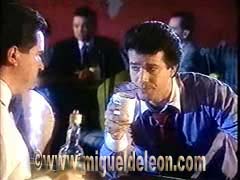 ...and to top it all off, his vehicle (with all his worldy goods inside)
was just stolen. Can things get any worse than this?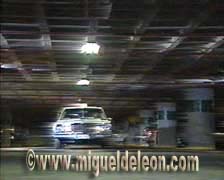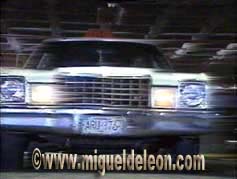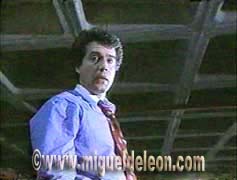 Ooops!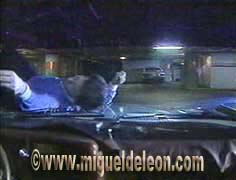 They just did.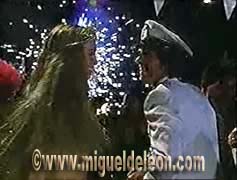 RESUMEN:
Sol Romero (Natalia Streignard) es una muchacha de condición humilde, experta del timón y excelente pescadora, que vive con su padre en un viejo buque anclado a la orilla del mar. Armando José Santalucía (Miguel de León), un joven procedente de una acaudalada familia capitalina, está de paseo en su lujoso yate acompañado de su prometida, la arrogante Martita Irasával, y de un grupo de amigos. El amor se topará con Sol y Armando gracias a un accidente en el mar. Pero será en una fiesta del pueblo donde queden profundamente enamorados... y en una ardiente entrega comenzará su historia de amor. Los celos se apoderan de Martita, quien hará lo imposible para lograr la infelicidad de Sol y Armando. La mentira y la intriga logran que Armando, desconfiando del amor de Sol, contraiga matrimonio con Martita. Mientras tanto Sol, desconsolada, acepta casarse con Rildo Castillo (Aroldo Betancourt), un antiguo pretendiente, aún cuando espera un hijo de Armando. Diez y siete años después, el destino cruza a Sol con su viejo amor, Armando. Ahora, la angustia los invade al saber que sus respectivos hijos se han enamorado. Sólo el amor verdadero podrá unir de nuevo a Sol y Armando para permitirles recuperar el tiempo perdido. Mientras tanto, Alina Santalucía (Jennifer Rodríguez) y Luis Alejandro Castillo (Jonathan Montenegro) lucharán contra todos los obstáculos que el destino les interponga, y pasarán todas las pruebas para poder vivir el amor que desde el primer momento los unió.

Duración: 170 capítulos/1 hora
Producción de: Venevisión (Venezuela)


Home Page