Meeko Mitsuko K. Oishi, PhD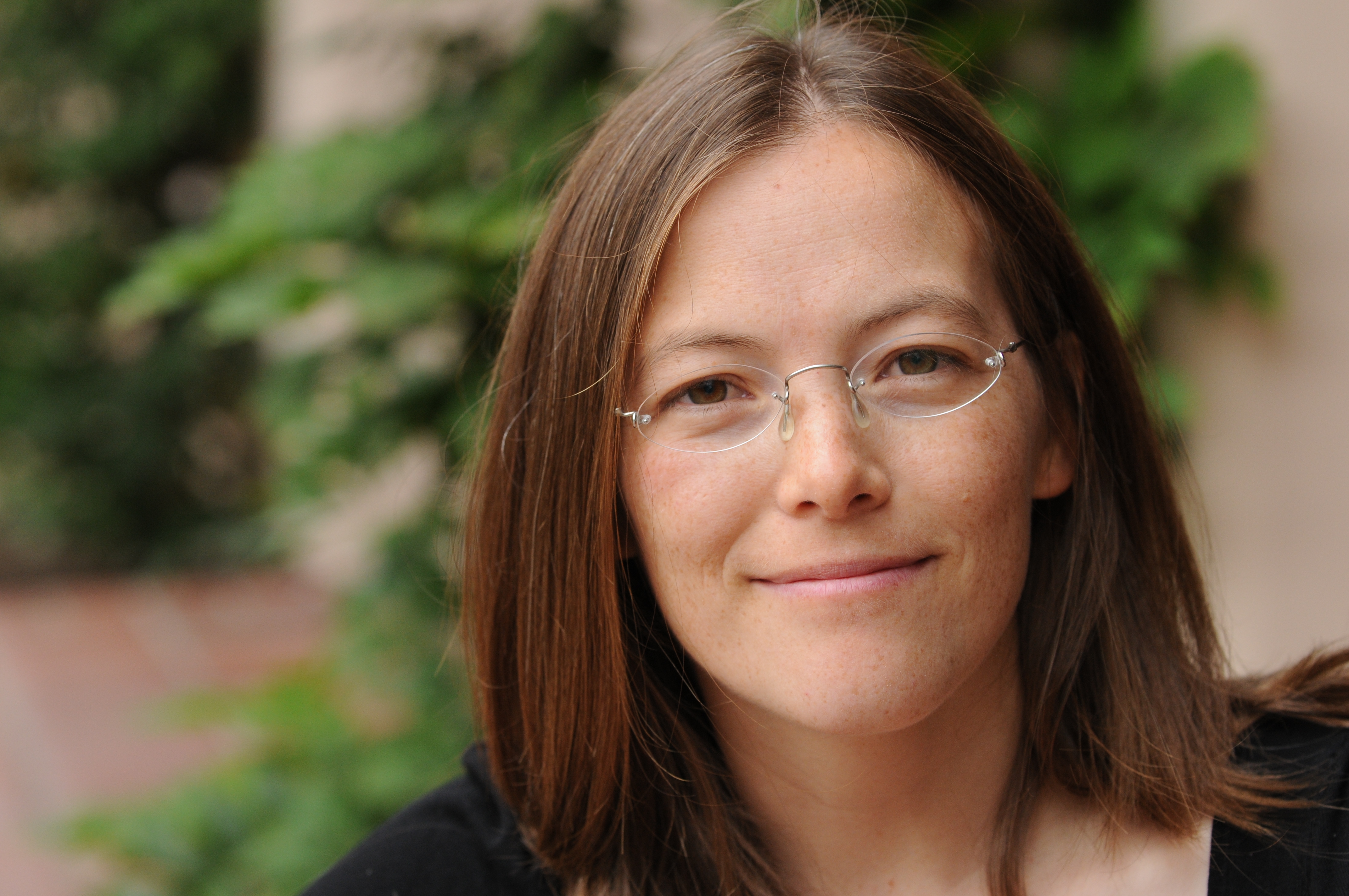 Faculty Affilliate, Center for Biomedical Engineering
Ph.D. in Mechanical Engineering, with Ph.D. Minor in Electrical Engineering, Stanford University, 2004.
M.S. in Mechcanical Engineering, Stanford University, 2000.
B.S.E. in Mechanical Engineering, Princeton University, 1998.
Phone: (505) 277-0299
Fax: (505) 277-8298
Email: oishi at unm dot edu
Office: 134C ECE Buildling
Mailing Address: MSC01 1100, 1 University of New Mexico, Albuquerque, NM 87131

---
News: Opportunities for graduate students in Fall 2018.
Research
Hybrid systems and control
Reachability analysis and controller synthesis
Stochastic optimal control and planning; reinforcement learning
Control of human-in-the-loop systems
Motor control in Parkinson's disease
My research focuses on providing guarantees of safety and performance in cyberphysical systems through careful design of controllers and user-interfaces (for systems that are not fully automated). Many cyberphysical systems can be modeled as hybrid systems, in which continuous dynamics arise from the laws of physics, and discrete dynamics arise from the automation's mode-logic. As computing power continues to grow and embedded automation becomes common place, advanced tools and methods are needed to analyze and control hybrid systems, especially when human interaction is required. Techniques my research group has developed have been applied to aircraft flight management systems, space vehicles, and robotics.
Another research area I focus on is characterization of biomedical systems using control theoretic techniques. In collaboration with neurologists who focus on Parkinson's disease and neurosurgeons who focus on traumatic brain injury, we aim to identify potential biomarkers through system identification and dynamical system analysis. Such markers could be useful in early detection of disease, possible characterization of disease subtypes, as well as provide insight into faulty feedback mechanisms.
See a more detailed explanation of my current and recent research in the Hybrid Systems and Control Lab.
Awards
UNM Regents' Lecturer, 2015-2018.
Junior Faculty Research Excellence Award, UNM School of Engineering, 2015.
UNM Teaching Fellow, Center for Teaching Excellence, University of New Mexico, 2014
NSF CAREER Award, 2013
AFRL Summer Faculty Fellowship, Air Force Office of Scientific Research, 2013, 2014, 2015
Distinguished Teacher Award, Electrical and Computer Engineering, University of New Mexico, 2013
Early Career Scholar, Peter Wall Institute for Advanced Studies, University of British Columbia, 2008
Truman Fellowship in National Security Science and Engineering, Sandia National Laboratories, 2005
National Academies Science and Technology Policy Graduate Fellow, Board on Mathematical Sciences, 2004
NSF Graduate Research Fellowship, 1998
George Bienkowski Memorial Award, Princeton University, Mechanical and Aerospace Engineering, 1998
Publications
See complete list.
Students
Postdoctoral fellows
Dr. Milad Khaledyan, 2018-present.
Dr. Baisravan HomChaudhuri, 2015--2017. Upon completion, Assistant Professor at Illinois Institute of Technology.
Current graduate students
Harini Sridhar
Vignesh Sivaramakrishnan
Adam Thorpe
Niccoli Scalice
<!a href=http://www.unm.edu/~jgleason>Joseph Gleason
Former graduate students
Kendra Lesser, Ph.D. 2014, with Distinction. Upon graduation, Marie Curie Researcher in Computer Science, Oxford University.
Shahab Kaynama, Ph.D. 2012. Upon graduation, postdoctoral researcher at UC Berkeley, Electrical Engineering and Computer Science.
Matt Shubert, M.Sc 2017. Upon graduation, Electrical Engineer at Applied Technology Associates.
Gabriel Parras, M.Sc. and MBA 2017. Upon graduation, Lab Manager at Central New Mexico Community College.
Steve Cutlip, M.Sc. 2016. Upon graduation, doctoral student at University of Michigan.
Carlos Gonzlez, M.Sc. 2016, with Distinction. Upon graduation, doctoral student at New York University.
Daniel Svenkeson, M.Sc. 2014, with Distinction.
Ahmad Ashoori, M.A.Sc. 2014. Upon graduation, Electrical Engineer at Novarc Technologies.
Tasha Hammond, M.Sc. 2013. Upon graduation, Member Technical Staff at Sandia National Laboratories.
Nikolai Matni, M.Sc. 2010. Upon graduation, doctoral candidate at Caltech, Control and Dynamical Systems.
Pouyan TaghipourBibalan, M.Eng. 2011.
Undergraduate students
Jessica Benally, 2018, McNair Fellow
Sahba Tashakkori, 2016
Anthony Williams, 2016
Lee Smith, 2015, 2016, REU co-advised with Lydia Tapia
Marcos Lemos, 2015, REU co-advised with Lydia Tapia
Gabriel Parras, 2013
Pouria TalebiFard, NSERC USRA 2009, 2010, 2011
Richard Hsu, NSERC USRA 2011
Mo Chen, NSERC USRA 2010
Ni Lei, 2008
Halleh Ghaderi, NSERC USRA 2008
Nikolai Matni, NSERC USRA 2007
Carol Zhang, CSJ 2007
Teaching
ECE 514, Nonlinear and Adaptive Control
ECE 649, Introduction to Cyberphysical Systems
ECE 345 / ME 380, Introduction to Control Systems
EECE 568, Linear Systems (UBC)
EECE 360, Systems and Control (UBC)
EECE 359, Signals and Systems (UBC)
EECE 571M, Nonlinear Systems and Control (UBC)
EECE 571M, Introduction to Hybrid Systems (UBC)
---
Background
I am originally from Albuquerque, New Mexico, where I attended Albuquerque Academy. As an undergraduate, I was a member of the Princeton Ski Team. I completed my PhD under the supervision of Professor Claire Tomlin. After a non-research postdoc at the National Ecological Observational Network (NEON), I resumed research as a postdoc at Sandia National Laboratories then held a faculty position at the University of British Columbia. I particularly enjoy spending time outdoors, skiing, hiking, and kayaking.