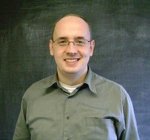 Reuben (Jack) Thomas
Reuben J. Thomas
Assistant Professor of Sociology
Department of Sociology & Criminology
The University of New Mexico
MSC05 3080
1915 Roma NE Suite 1103
Albuquerque, NM 87131-001
Email: reubenjthomas@unm.edu
Office: Social Sciences Building, Room 1070
My most current CV
---
My research focuses on social structure at the level of interpersonal relationships, and how social phenomena at both larger and small scales play out through these social networks. In my work thus far, I've examined how online dating is changing the composition of couples, how changes across the lifecourse affect friendship segregation, how embeddedness in adolescent societies can impact civic engagement, how changing dynamics in interpersonal networks may have led to the pre-historical emergence of social stratification, and social closure in the structural sources of romantic relationships.
---
Projects & Papers
Couple Formation
How couples meet, and why it matters, with particular attention to endogamy by race\ethnicity and social class.

Thomas, Reuben J. 2019. "Online Exogamy Reconsidered: Estimating the Internet's Effects on Racial, Educational, Religious, Political and Age Assortative Mating." Social Forces doi:10.1093/sf/soz060
(working paper version)

Thomas, Reuben J. "Romantic Opportunity Hoarding: Stratified Differences in How Couples Meet."

Rosenfeld, Michael J., Reuben J. Thomas, and Sonia Hausen. "Disintermediating Your Friends."

Thomas, Reuben J. 2014. "Online Dating Can Change The World, But So Far It Hasn't." Issues: Understanding Controversy and Society. ABC-CLIO, 2014. Web. 16 Sept. 2014.

Rosenfeld, Michael J. and Reuben J. Thomas. 2012. "Searching for a Mate: The Rise of the Internet as a Social Intermediary." American Sociological Review 77,4:523-47.

Rosenfeld, Michael J. and Reuben J. Thomas. 2009. How Couples Meet and Stay Together, Wave I: Public version 1.01 [Computer file]. Stanford, CA: Stanford University Libraries, 2009-11-01.

England, Paula and Reuben J. Thomas. 2006. "The Decline of the Date and the Rise of the College Hook Up." in Arlene Skolnick and Jerome Skolnick (ed.) Family in Transition. Boston: Allyn and Bacon.
[Reprinted 2009 in Susan J. Ferguson (ed.) Mapping the Social Landscape: Readings in Sociology. New York: McGraw Hill.]



Structural Sources of Friendship Segregation
There's a tendency to view the segregation of human relationships by race, ethnicity, gender and social class as an intrinsic psychological tendency, or a cultural imperative. But the ways societies and life within them are structured plays a large role as well.

Thomas, Reuben J. 2019. "Sources of Friendship and Structurally-Induced Homophily Across the Life Course." Sociological Perspectives. doi:10.1177/0731121419828399
(working paper version)

Thomas, Reuben J. "Geographic Mobility and Homophily."

How Americans Meet the Two Non-Family Friends They Most Often Socialize With, by Gender and Age Met:


The Network Structure of Educational Youth Societies
The social structure of youth friendships and affiliations within educational settings, and their consequences for transitions to adulthood.

O'Neill, Olivia A. and Reuben J. Thomas. "Laugh lines: A Social Network Approach to Emotional Culture of Humor and its Relationship to Performance in a Technology Training Center."

Thomas, Reuben J. and Daniel A McFarland. "Extracurricular Activities as Political Socialization."

Thomas, Reuben J. and Daniel A McFarland. 2010. "Joining Young, Voting Young: The Effects of Youth Voluntary Associations on Early Adult Voting." Working Paper No. 73, The Center for Information & Research on Civic Learning & Engagement (CIRCLE), Tufts University, Medford, MA.

McFarland, Daniel, James Moody, Jeff A. Smith, David Diehl and Reuben J. Thomas. 2014. "Network Ecology and Adolescent Social Structure." American Sociological Review 79,6:1088-121.

McFarland, Daniel A. and Reuben J. Thomas. 2006. "Bowling Young: How Youth Voluntary Associations Influence Adult Political Participation." American Sociological Review 71,3:401-25.



The Origins of Complex Social Structure
Human societies were once very small and much simpler than they are today. Understanding how and why they changed may help us understand persistent and tenacious features of larger human societies, such as inherited social stratification.

Thomas, Reuben J. and Noah P. Mark. 2013. "Population Size, Network Density, and the Emergence of Inherited Inequality." Social Forces 92,2:521-44.
---
Courses
Soc 325: Couples, Family and Friendship (syllabus)
Soc 381L: Sociological Data Analysis (syllabus)
Soc 581 & 582: Advanced Social Statistics I (syllabus) & II (syllabus) (Graduate)


---
Selected Recent Media Coverage
Quartz, "Friend Zone: Here's where Americans meet the friends they see the most," Corinne Purtill & Dan Kopf, 9/12/2018

The Economist, "Meet markets: How the internet has changed dating," 8/18/2018

Market Watch, "Online dating is bringing Americans of all religions, race and classes together," Quentin Fotrell, 3/7/2018

BBC News, "Love and dating after the Tinder revolution," Padraig Belton, 2/13/2018

New York Times, "First Comes Tinder, Then Comes Marriage?" Sophia Kercher, 4/19/2017

Business Insider, "Here's how American couples actually meet their significant others," Erin Brodwin, 9/12/2016

Albuquerque Journal, "Couples Navigate Online Dating," Donna Olmstead, 2/8/2015

Atlanta Journal & Constitution, myAJC.com, "New study: Why cliques flourish in some high schools and not others," Maureen Downey, 11/7/2014


Boston Globe, Uncommon Knowledge, "Inequality: Blame Social Networks?" Kevin Lewis, 8/11/2013

Slate.com, "The Internet Dating Market" Matthew Yglesias, 6/14/2012

Jezebel.com, "You Won't Meet Prince Charming at the Supermarket, No Matter What Crystal Light Says," Anna North, 1/10/2012
---