Greg Rowangould
Assistant Professor | CCEE Department
Current Research Group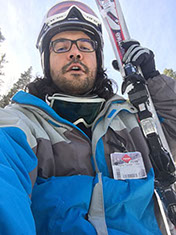 Amir Poorfakhraei (PhD Civil Eng. Candidate)
BS Civil Engineering,Ferdowsi University of Mashhad, Iran
MS Civil Engineering, Sharif University of Technology, Iran
Email: apoorfak@unm.edu
Research Interests:
After 6 years of extensive research experience on data analysis, predictive analytics, machine learning, and handling big data, I am breaking into a data science career. World population will be 8 billion soon; to stabilize the world and meet the needs of all today while planning for the future, I think that Data Science aimed at better understanding behavioral data is critical. I have just started sharing my insights on Data Science, videos, and coding tricks you might like on Twitter, YouTube and GitHub.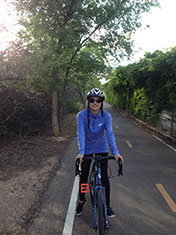 Razieh Nadafianshahamabadi (PhD Civil Eng. Candidate)
BS Urban Planning Engineering, Yazd University, Yazd, Iran
MS Urban Planning, Shahid Beheshti University (National University of Iran), Tehran, Iran
Email: rnadafianshahamabadi@unm.edu
About Razieh:
My primary research is on understanding planning challenges and problems so that we can create more effective transportation plans. I am interested in understanding how the planning process can be more effective at providing long-term, sustainable solutions, particularly, those related to climate change, air quality, accessibility, and environmental justice.
Fausto Rodríguez (PhD Civl Eng. Student)
Julia Seymour (MS Civl Eng. Student)
BS Civil Engineering, University of New Mexico
Alexis Corning-Padilla (MS Civil Eng. Student)
BS Civil Engineering, University of New Mexico
Stephen Montaño (BS Civil Eng. Student)
Former Students
Pily Rodriguez (BS Civl Eng. Student)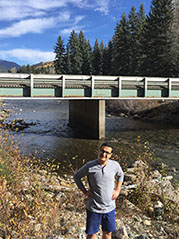 Mohammad Tayarani (PhD Civil Eng. 2018)
BS Civil Engineering, Tabriz University, Iran
MS Transportation Planning, Sharif University of Technology, Iran
Email: tayarani@unm.edu
Current Position:
Post Doctoral Scholar, Cornell University, Ithica, NY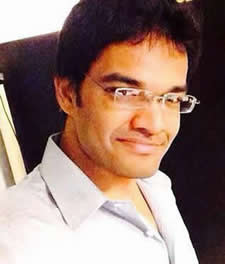 Rahul Reddy Gade (MS Civil Eng. 2016)
BS Civil Engineering, Acharya Nagarjuna University, India
Email: rahulreddy@unm.edu
Saydra Alvarez (BS Civl Eng. 2016)