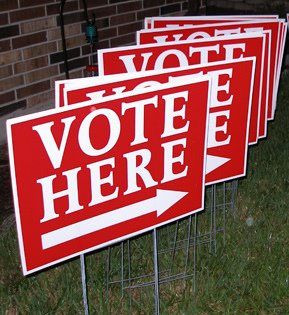 Lonna Atkeson's research examines the role contextual or environmental factors play in influencing the political attitudes and behaviors of political actors including candidates, the mass media, interest groups, political parties and citizens in democratic societies, especially the United States.
While a substantial amount of her work uses public opinion data to assess the impact of the political and institutional environment on political actors she also employs aggregate data, elite interviewing, contextual analysis and experiments in her research designs.
Her work has appeared in the top journals of the discipline including: the American Political Science Review, the American Journal of Political Science, The Journal of Politics, Public Opinion Quarterly, Political Research Quarterly, European Journal of Political Research, American Politics Quarterly, and Political Behavior.
Professor Atkeson has made presentations to the New Mexico legislatures Campaign Finance Reform Committee and been a member of the Help American Vote Act New Mexico Advisory Commission. She has also done hundreds of interviews with print and TV journalists at the national, state and local level as well as interviews with numerous local radio journalists across the country.
Recent Publications:
Atkeson, Lonna Rae and Cherie Maestas. 2009.

"Meaningful Participation and the Evolution of the Reformed Presidential Nominating System".

PS: Political Science and Politics.

Vol. 42 (1): 59-64.

Evaluating Elections: A Handbook of Methods and Standards

. 2012. Cambridge University Press. With R. Michael Alvarez and Thad E. Hall

Confirming Elections: Creating Confidence and Integrity Through Election Auditing

. 2012. Palgrave Macmillan. With R. Michael Alvarez and Thad E. Hall, eds.

Catastrophic Politics: How Extraordinary Events Redefine Perceptions of Government

.

2014. Cambridge University Press. With Cherie D. Maestas.
Atkeson, Lonna Rae, R. Michael Alvarez, Thad E. Hall and J. Andrew Sinclair. 2014.

"Balancing Fraud Prevention and Electoral Participation: Attitudes Toward Voter Identification"

.

Social Science Quarterly.

Atkeson, Lonna Rae, R. Michael Alvarez, Thad E. Hall. 2015.

"

Trust in Elections and Trust in Gov

ernment: Why Voter Confidence Differs from Other Measures of System Support," Election Law Journal 14(3): 207-219.
Atkeson, Lonna Rae, Yann Kerevel, R. Michael Alvarez, Thad E. Hall. 2014.

"Who Asks for Voter Identification?"

J

ournal of Politics.

76(4).
Policy Reports: