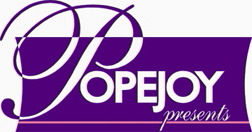 Popejoy Hall's 40th Anniversary Season

Ticket prices listed are full price. All events in Popejoy Hall unless listed otherwise. Program subject to change.



To contact Popejoy Hall, for more information about any of these shows, call Terry S. Davis at 505.277.9451 or e-mail us.

Visit our official website at www.popejoypresents.com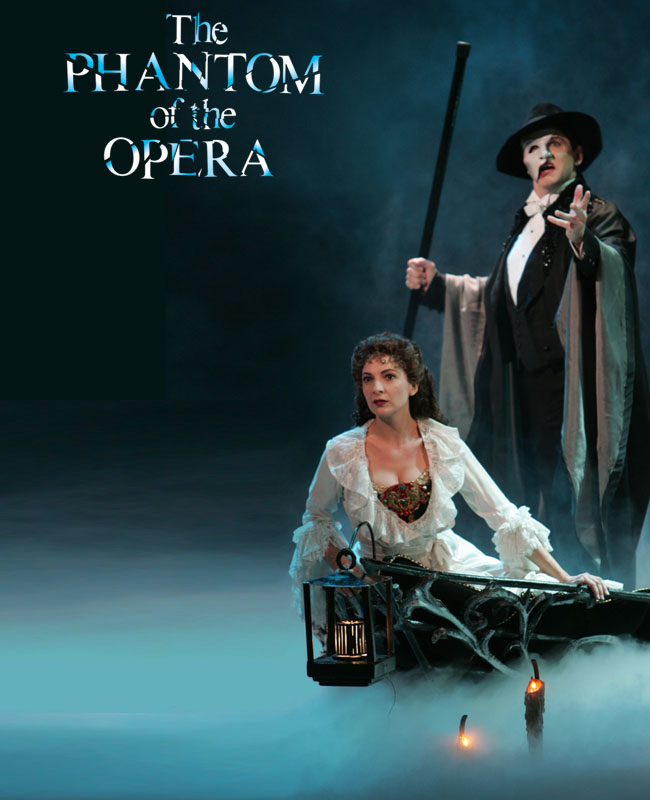 The Phantom of the Opera



October 25, 2006, 7:30pm
October 26, 2006, 1:00 and 7:30pm
October 27, 2006, 8:00pm
October 28, 2006, 2:00 and 8:00pm
October 29, 2006, 2:00 and 7:30pm
October 31, 2006, 7:30pm
November 1, 2006, 7:30pm
November 2, 2006, 7:30pm
November 3, 2006, 8:00pm
November 4, 2006, 2:00 and 8:00pm
November 5, 2006, 7:30pm
November 7, 2006, 7:30pm
November 8, 2006, 7:30pm
November 9, 2006, 7:30pm
November 10, 2006, 8:00pm
November 11, 2006, 2:00 and 8:00pm
November 12, 2006, 2:00 and 7:30pm
November 13, 2006, 7:30pm
November 14, 2006, 7:30pm
November 15, 2006, 7:30pm
November 16, 2006, 1:00 and 7:30pm
November 17, 2006, 8:00pm
November 18, 2006, 2:00 and 8:00pm
Ticket prices TBA

With some of the most lavish sets, costumes and special effects ever to have been created for the stage, Andrew Lloyd Webber's

The Phantom of the Opera

, directed by Harold Prince traces the tragic love story of a beautiful opera singer and a young composer shamed by his physical appearance into a shadowy existence beneath the majestic Paris Opera House.

Adapted from Gaston Leroux's classic novel of mystery and suspense, this award winning musical has woven its magical spell over standing room audiences in more than 100 cities worldwide and is now the longest running show in Broadway history. Phantom returns to New Mexico to take your breath away.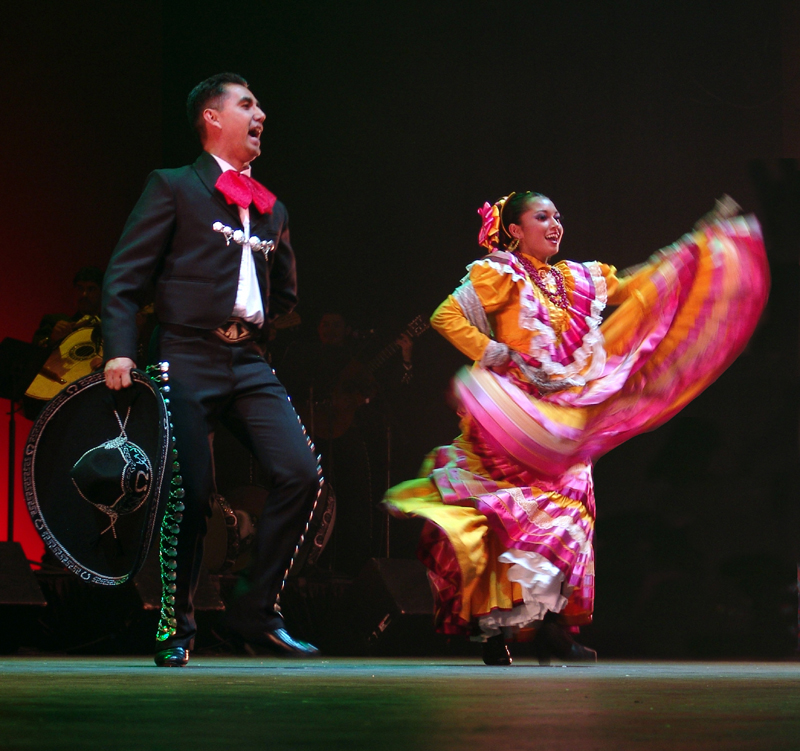 Mariachi Christmas



December 15, 2006 8:00pm
Tickets $37, $32, $29, $20

With swirling dresses, stamping feet and ringing trumpets, Mariachi Christmas has helped us bring in the holidays for seven years. This year, we welcome back the original combination of band and dancers to celebrate our eighth edition of the show. Mariachi Los Arrieros provides the music, just as they have done for presidents of both the United States and Mexico. Ballet Folklorico Paso del Norte offers the fully costumed array of dances that are at the heart of the holiday season all over Mexico—and for one night of the year, here in New Mexico. Rejoice in the colors and sounds of the season found in Mariachi Christmas!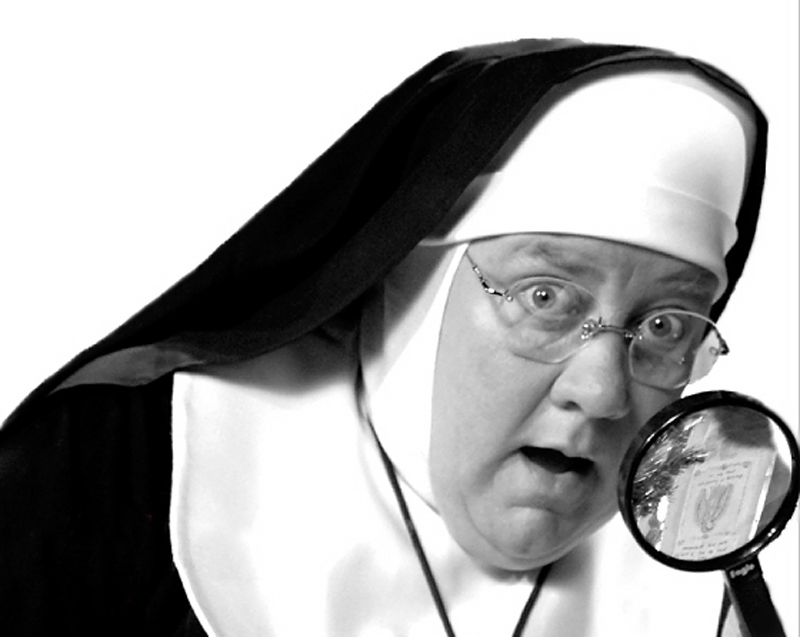 Sister's Christmas Catechism



December 16, 2006, 8:00pm
Tickets $37, $32, $29, $22

From the creator and producers of Late Nite Catechism comes the all-new holiday special,

Sister's Christmas Catechism: The Mystery of the Magi's Gold.

Sister's been watching too much CSI, but that's not a bad thing when it comes to uncovering laughs. Who else but Sister would take on the age-old mystery of the disappearance of the gold from the stable in Bethlehem? And who else would make the investigation so inviting! Employing every technique in the book, Sister enlists the help of a local children's choir, audience members and a life size crèche to discover the culprit who made off with the coins. As always, it's Sister who "steals" the show, and you won't want to miss out on the holiday hijinks!!!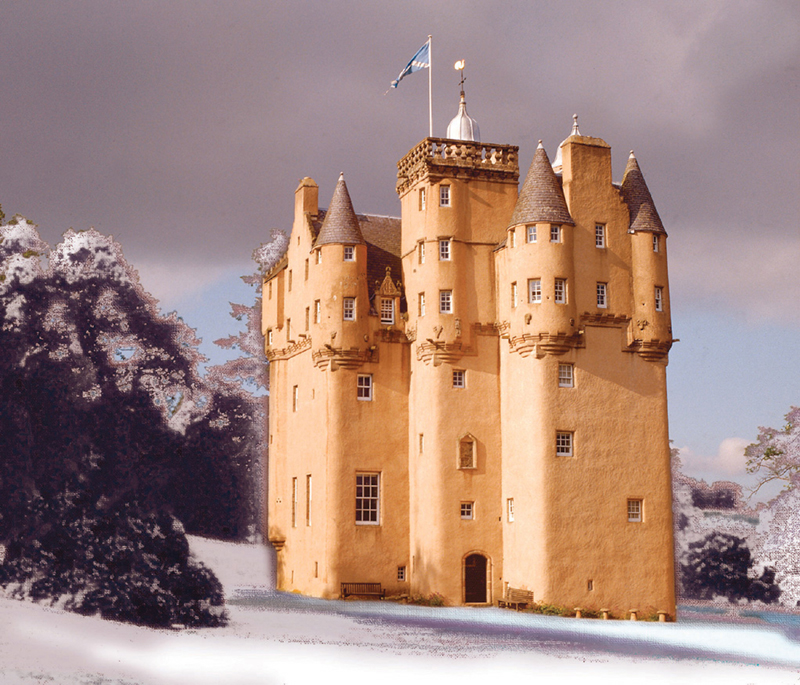 A Scottish Christmas, featuring Bonnie Rideout

December 17, 2006, 3:30pm
Tickets $39, $35, $29, $20

Celebrated fiddler Bonnie Rideout leads a party of legendary Celtic musicians and dancers from Scotland, North America and Ireland who join their talents in a delightful and festive show of tuneful agility. The performance includes pipe tunes, rousing reels and touching carols delivered in such a way that you'll think you've stumbled into a traditional Scottish ceilidh. Musicians for the show include Jerry O'Sullivan on uillean pipes, William Jackson on harp, John Doyle on guitar and Matt Bell on percussion, with dancers Robert McOwen, Jen Schoonover and Lindsey Page. From the first plaintive notes of "Oh Come, Oh Come Emanuel" to the last stirring chorus of "Auld Lang Syne," A Scottish Christmas is a lively, authentic tribute to a Highlands holiday.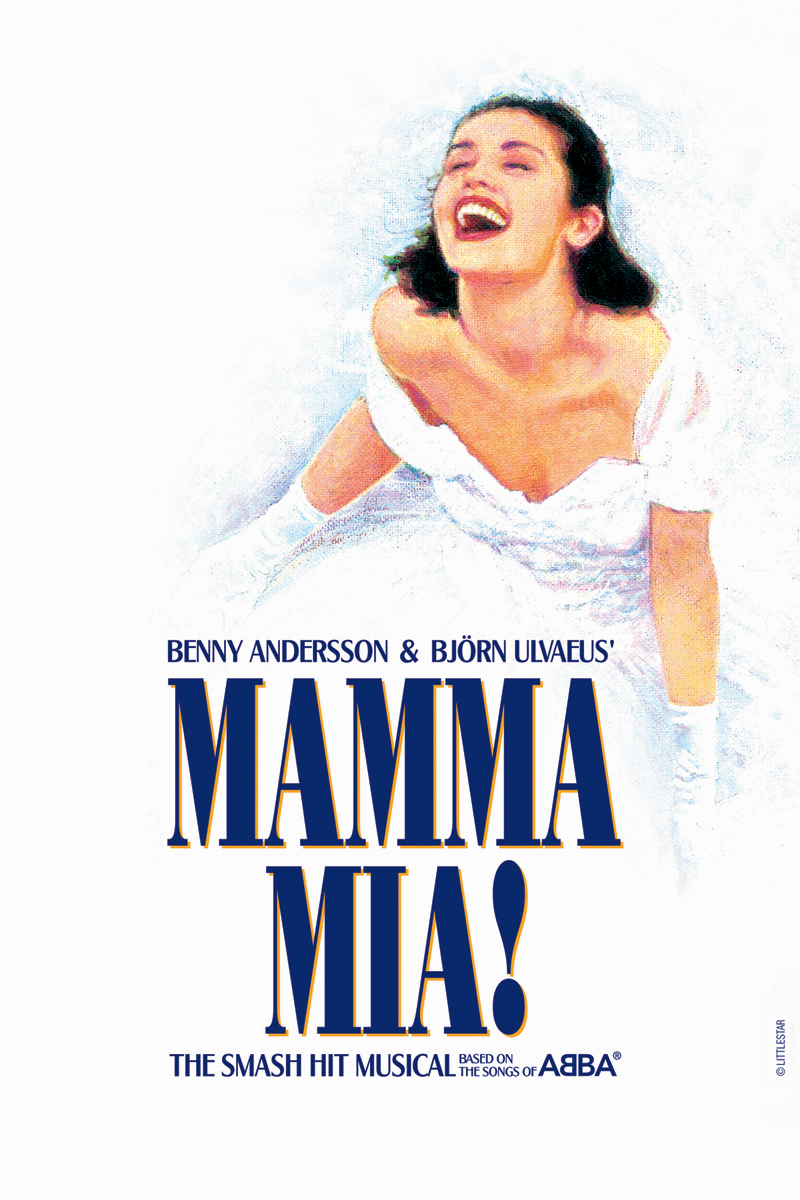 Mamma Mia!

January 23, 2007, 7:30pm
January 24, 2007, 7:30pm
January 25, 2007, 7:30pm
January 26, 2007, 8:00pm
January 27, 2007, 2:00 and 8:00pm
January 28, 2007, 2:00 and 7:30pm
Ticket prices TBA

A mother. A daughter. Three possible dads. And a trip down the aisle you'll never forget!

Everyone has fallen in love with the music, the story and the characters that make

Mamma Mia!

the ultimate feel-good show. Now it's your turn to fall for this smash-hit musical that combines the story-telling magic of ABBA with an enchanting tale of love, laughter and friendship.

Mamma Mia! A mother confronts her past as three men return to the Greek Island they've not visited for 20 years…just as her 20-year-old daughter is about to be married!

To date, over 20 million people have had the time of their lives at

Mamma Mia!

Isn't it time you joined them?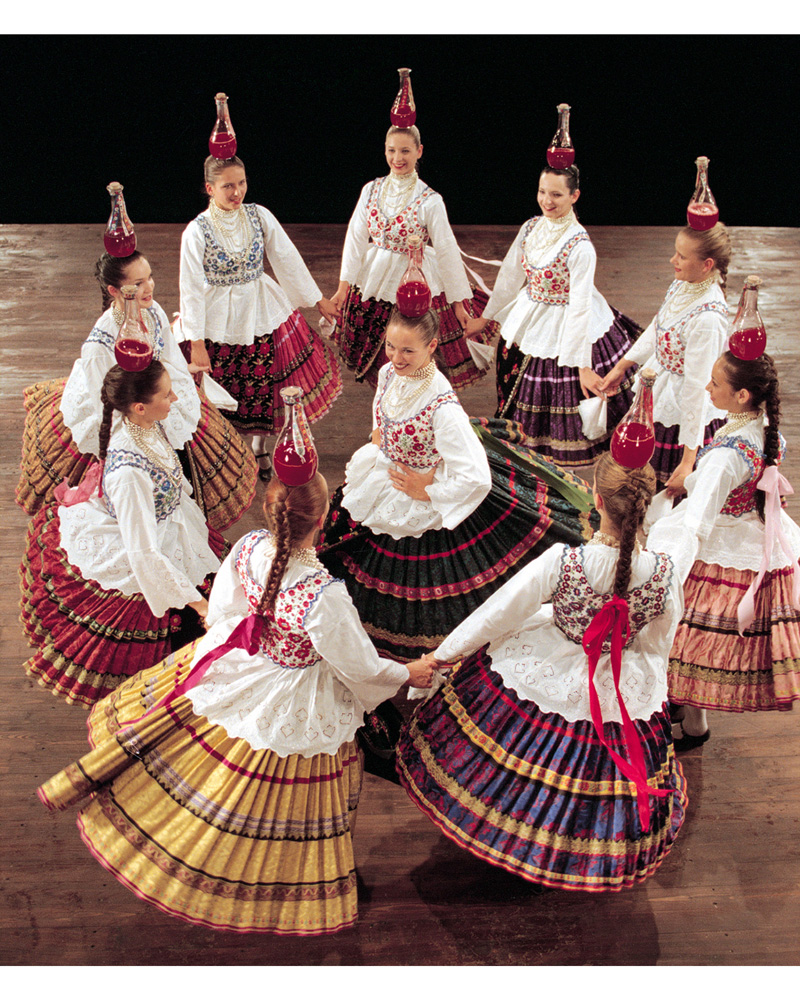 The Hungarian State Folk Ensemble

January 29, 2007, 7:30pm
Tickets $34, $29, $26, $20

Regarded as one of the greatest folkloric dance ensembles in the world, the Hungarian State Folk Ensemble has been entertaining audiences around the world for more than 55 years. They collect and play authentic folk music for the traditional dances of Hungary that the company performs with a zest and integrity that has brought them critical acclaim for decades.

The New York Times

described one of their performances as "crackling with dance that snaps like a whip." Their dances date back hundreds of years performed to music that inspired Liszt, Bartok and Kodaly. With a live orchestra driving the dancers at nearly impossible speeds, this performance promises to be as hot as paprika and just as colorful.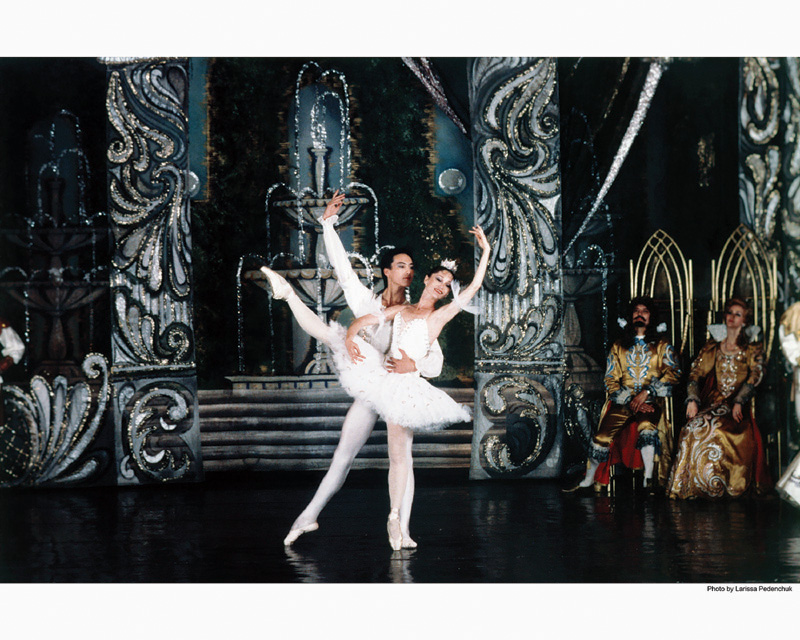 The Moscow Festival Ballet,

Sleeping Beauty



February 9, 2007, 8:00pm
Tickets $49, $45, $42, $35

Sleeping Beauty, perhaps the finest classical ballet ever created, is based on one of our most enduring fairy tales. Set to Tchaikovsky's beautiful score, the ballet tells the tale of the beautiful princess Aurora, victim of a curse from the evil fairy Carabosse. Accordingly, Aurora pricks her finger and falls asleep for 100 years. A century later, a prince hunting in a nearby forest sees a vision of Aurora and falls in love with her. After battling Carabosse, he finds his love and awakens her with a kiss. The ballet culminates in their fairy-tale wedding. The Moscow Festival Ballet brings its precision and tremendous artistry to this classic fable of the triumph of good over evil.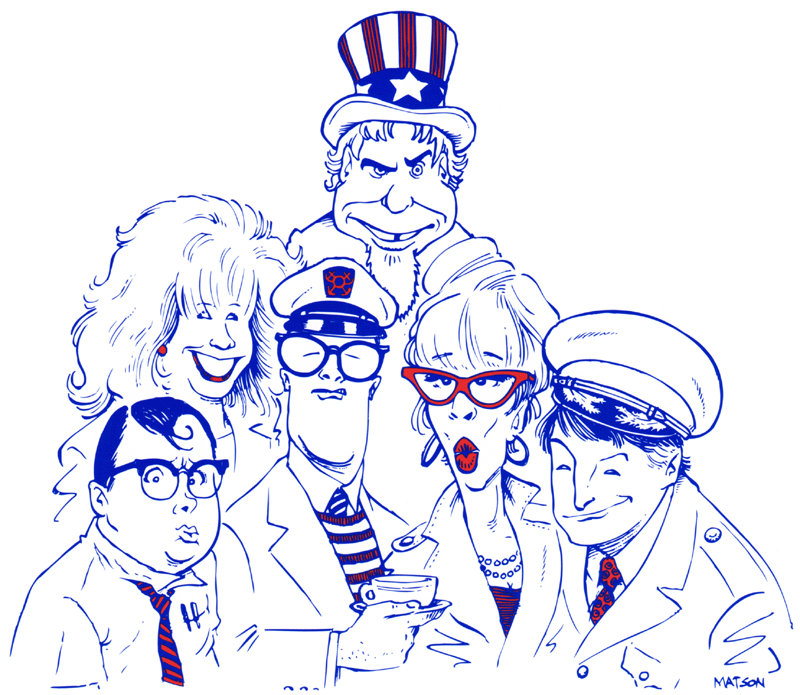 The Capitol Steps

February 10, 2007, 8:00pm
Tickets $34, $29, $26, $20

The Capitol Steps—Congressional-staff-members-turned-comedians—travel the country to satirize the people who once employed them. Since cast members have worked for both parties, they skewer Democrats and Republicans with equal abandon, perhaps the only bipartisan effort in Washington today. The only politicians who complain about the Capitol Steps are the ones who don't get mentioned. The Steps perform over 500 shows a year and are regularly featured on NBC, ABC, CBS, PBS and NPR.
Humorist P.J. O'Rourke said "The Capitol Steps are what Washington would be like if everyone were smarter and could sing." Former President Bush said "The Capitol Steps make it easier to leave public office." If you're looking for musical and political satire—and who isn't?—look no further than the Capitol Steps.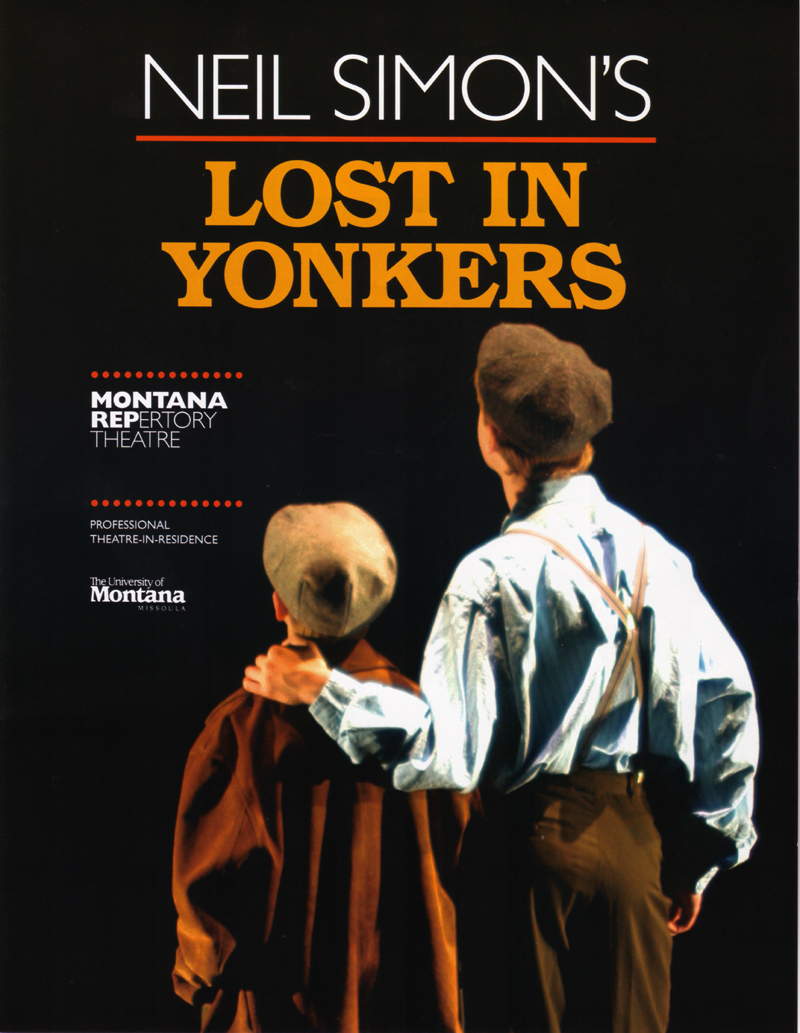 Lost in Yonkers

February 18, 2007, 3:30pm
Tickets $39, $35, $29, $20

No one has had more plays produced on the Great White Way than the estimable Neil Simon, who has been lighting up Broadway with laughter for over 40 years.

Lost in Yonkers

is the frantically funny tale of a dysfunctional family in 1940s New York.

Called "The best play Simon ever wrote" by the New York Post, this script shows him at the height of his craft, an effort certified by the Pulitzer prize in drama and the Tony Award for Best Play in 1991. Produced by one of the country's leading repertory companies, Montana Rep,

Lost in Yonkers

promises to be one of the funniest, most heartfelt evenings of theater all season.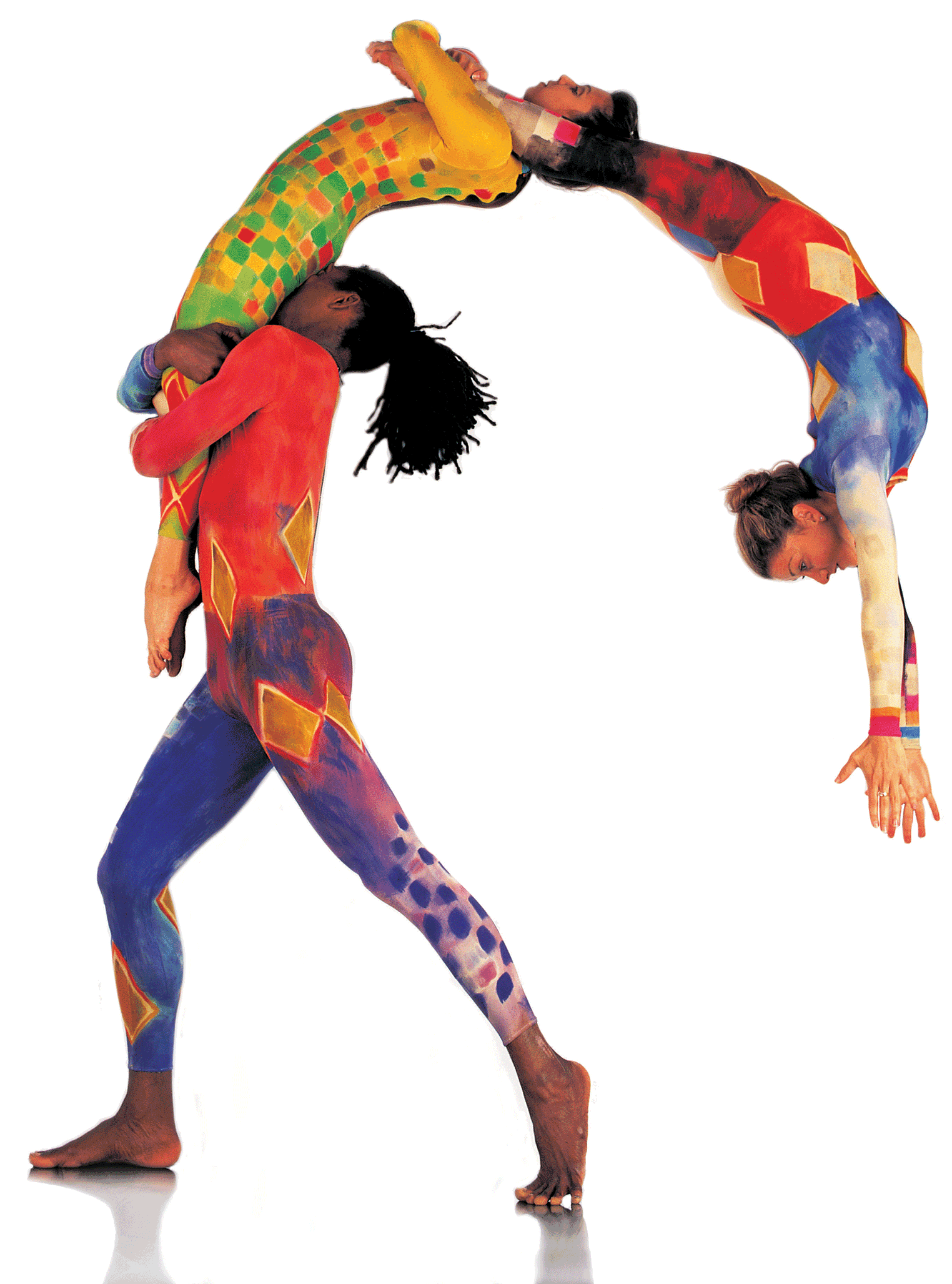 Pilobolus

February 20, 2007, 7:30pm
Tickets $39, $35, $29, $20



Whether creating a surprising seascape, a comic love duet or the world of insects deep in a rainforest, Pilobolus never fails to amuse and astound its audiences. Their unique way of sharing weight for partnered lifts allows them to create dances that lend a very unusual look to many of their creations.

What emerges is a startling mix of invention and humor that has made them a major American dance company of international influence with one of the most popular and varied repertoires in the field. Always resourceful, always colorful, often thought-provoking, Pilobolus Dance Theatre finds the most creative ways to combine seven humans in dance.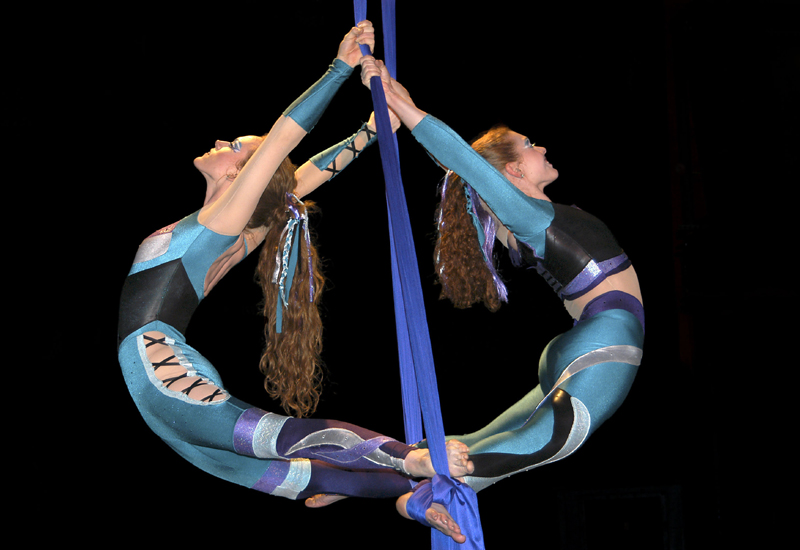 Circus Nexus, Rites & Rituals: A Celebration of the Spirit

February 23, 2007, 8:00pm
February 24, 2007, 2:00 and 8:00pm
February 25, 2007, 2:00 and 7:30pm
Adult Tickets $35, $29, $26, $20
Child (age 12 and under) Tickets $29, $25, $21, $15

Following the cirque tradition, the performers of Circus Nexus combine astounding artistry, scintillating dance, rib-splitting comedy, heart-pounding music and phantasmagorical décor into the theatrical event of the season. Their show, Rites and Rituals, will appeal to all the members of your family. Gathered on a secret site of an ancient but advanced society, ritual feats of magic, strength, skill and agility cast a spell on the unsuspecting and primitive rhythms, evocative melodies and mystical dance evolve into celebration. Take an amazing journey with Circus Nexus where fantasy and reality collide.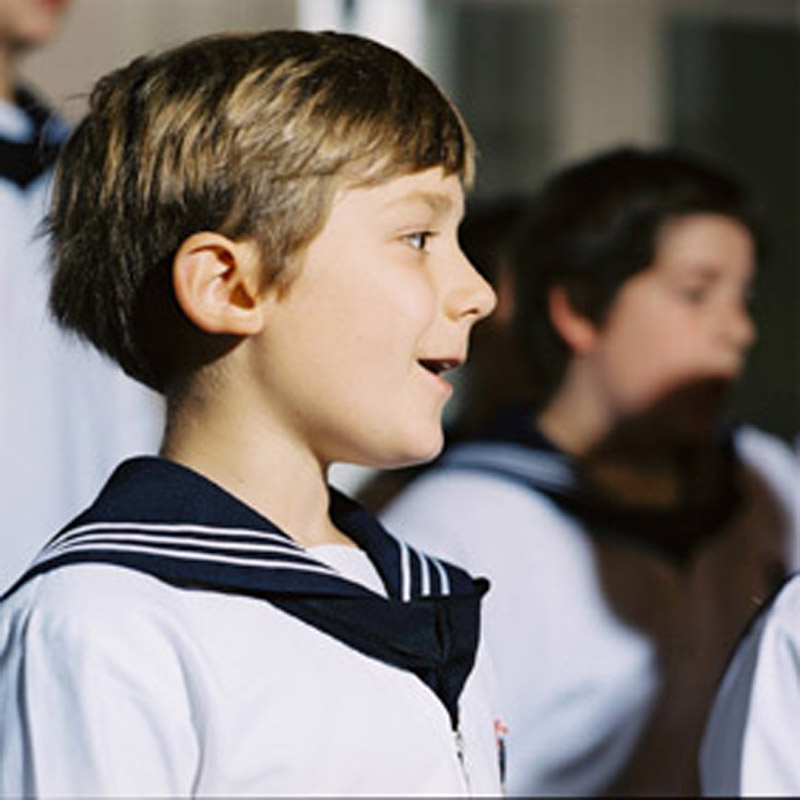 Vienna Choir Boys

March 4, 2007, 4:00pm
Tickets $39, $35, $29, $20

For more than 500 years, the

Wiener Sangerknaben

, or Vienna Choir Boys, have been entertaining their public with their delightful voices. The boys perform for more than half a million people annually, maintaining flawless standards for each of the four touring choirs. Their repertoire includes everything from medieval to contemporary music, motets to lieder for boys choir, as well as the choir's own arrangements of waltzes and polkas by Strauss. As the bright sounds of the boys' voices ring through Popejoy Hall, you might think we've transported you to Vienna's Imperial Chapel. Their music is delightful and their abilities are nearly without equal, as you will quickly find out when you come to hear the boys sing.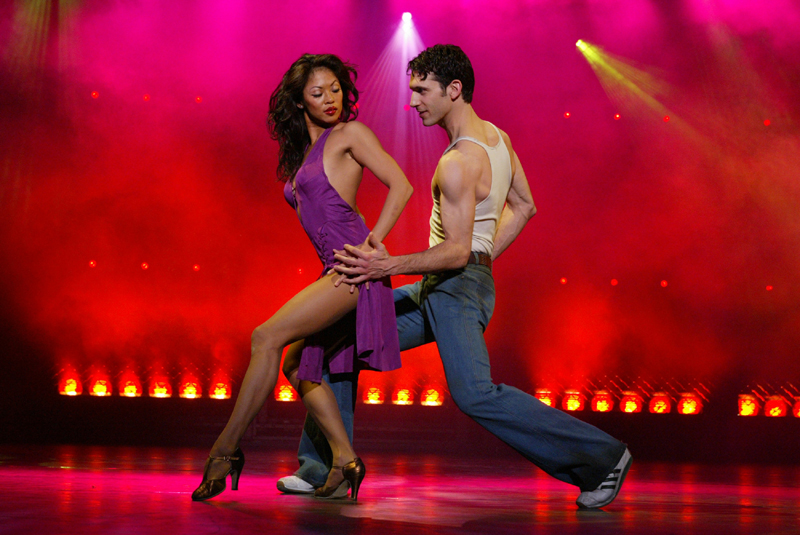 Movin' Out



March 6, 2007, 7:30pm
March 7, 2007, 7:30pm
March 8, 2007, 7:30pm
March 9, 2007, 8:00pm
March 10, 2007, 2:00 and 8:00pm
March 11, 2007, 2:00 and 7:30pm
Ticket prices TBA

Five-time Grammy winner Billy Joel and legendary director/choreographer Twyla Tharp have joined forces to create the spectacular new musical

Time Magazine

declares "The #1 show of the year!" The New York Times calls

Movin' Out

"a shimmering portrait of an American generation. These tornado driven dancers and rock musicians propel the audience into delirious ovations."



Movin' Out

brings 24 Billy Joel classics to electrifying new life as it tells the story of five life-long friends over two turbulent decades. It all adds up to one unforgettable Broadway musical.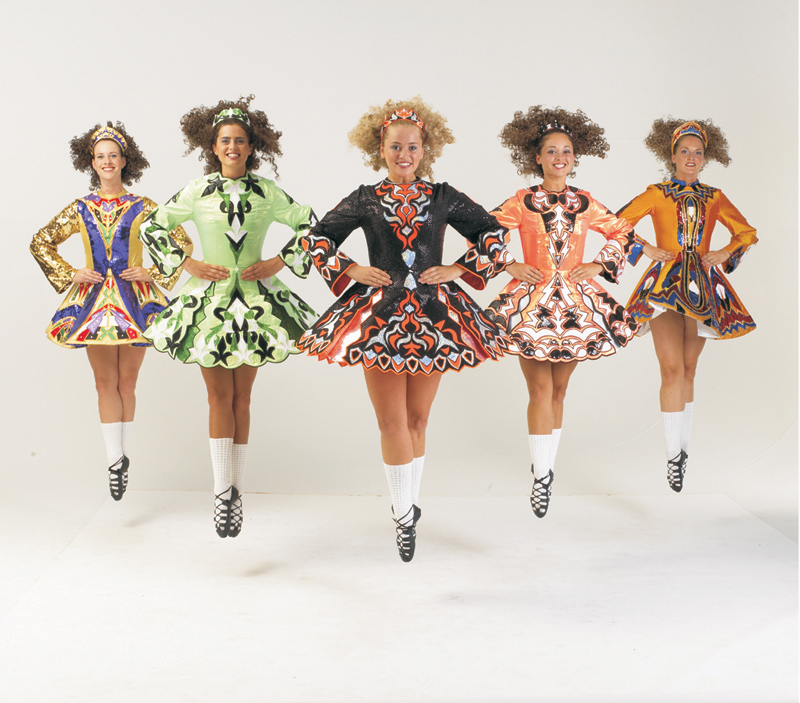 Trinity Irish Dance Company

March 15, 2007, 7:30pm
Tickets $42, $37, $34, $25

Trinity Irish Dance quickly dispels whatever notions you may have about Irish dance.
The years of rigorous training for the dancers are evident in every perfectly paced spin, leap and click, making them a powerhouse of speed and sound that electrifies audiences around the world.

Trinity has won two Emmy Awards for their appearances on PBS's "One Step Beyond" and "World Stage," and were featured in the ABC special

Dignity of Children

, hosted by Oprah Winfrey. The company has expanded its range and repertoire in imaginative, new directions. By using Irish dance as an instrument and a metaphor, Trinity crosses both cultural and disciplinary boundaries. The result is a thoroughly fresh, engaging vision that never loses touch with its essence.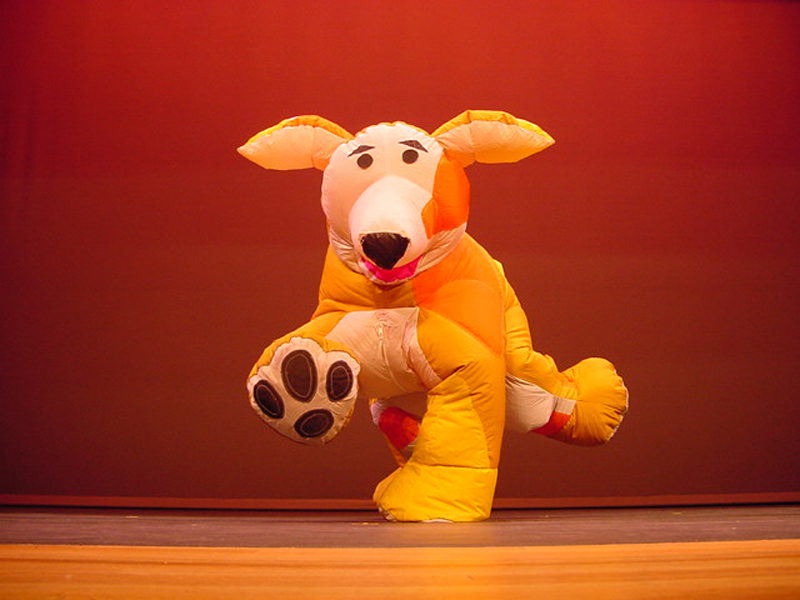 Fred Garbo Inflatable Theater Co.

March 18, 2007, 3:30pm
Adult Tickets $27, $22, $18, $12
Child (age 12 and under) Tickets $19, $15, $12, $6

The concert begins when a ten-foot cylinder slithers on stage and implodes, and before long the entire audience is playing catch with gigantic, inflatable props that shimmer, balloon, deflate and bounce in a rainbow of colors. A lovely ballerina dances a can-can, but her skirt grows longer and longer, becoming a ball gown, then a balloon engulfing her, finally spiriting her away. Fast-paced, energetic, universally engaging and theatrically clever, Fred Garbo and Daielma Santos mesmerize their audience—grown-ups, too—with imaginative imagery and artistic foolishness.

The New York Times

said the show is "…like watching a live-action cartoon and occasionally being permitted to get in on the routine." Could anything be more fun?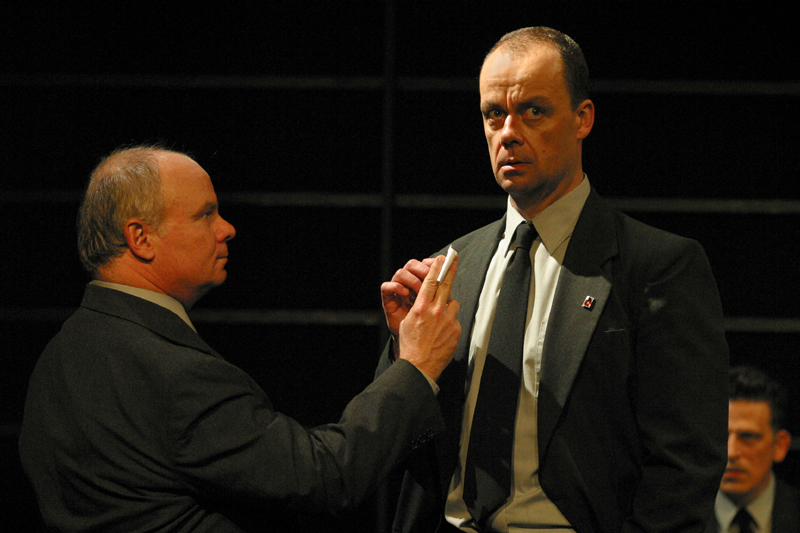 1984


March 27, 2007, 7:30pm
Tickets $39, $35, $29, $20

Imagine a world where people are afraid to express their views freely, where leaders are not held accountable for their deceptions, where perpetual war is waged against an unseen enemy; a world where Ignorance is Strength, Freedom is Slavery, and War is Peace. This is the fictional world George Orwell created more than half a century ago. Its parallels to the headlines of today are stunning. Actors' Gang Artistic Director Tim Robbins (

Mystic River

,

Shawshank Redemption

) is directing his first production since the award-winning Embedded in this powerful new stage adaptation of the classic novel by San Francisco Mime troupe's Michael Gene Sullivan.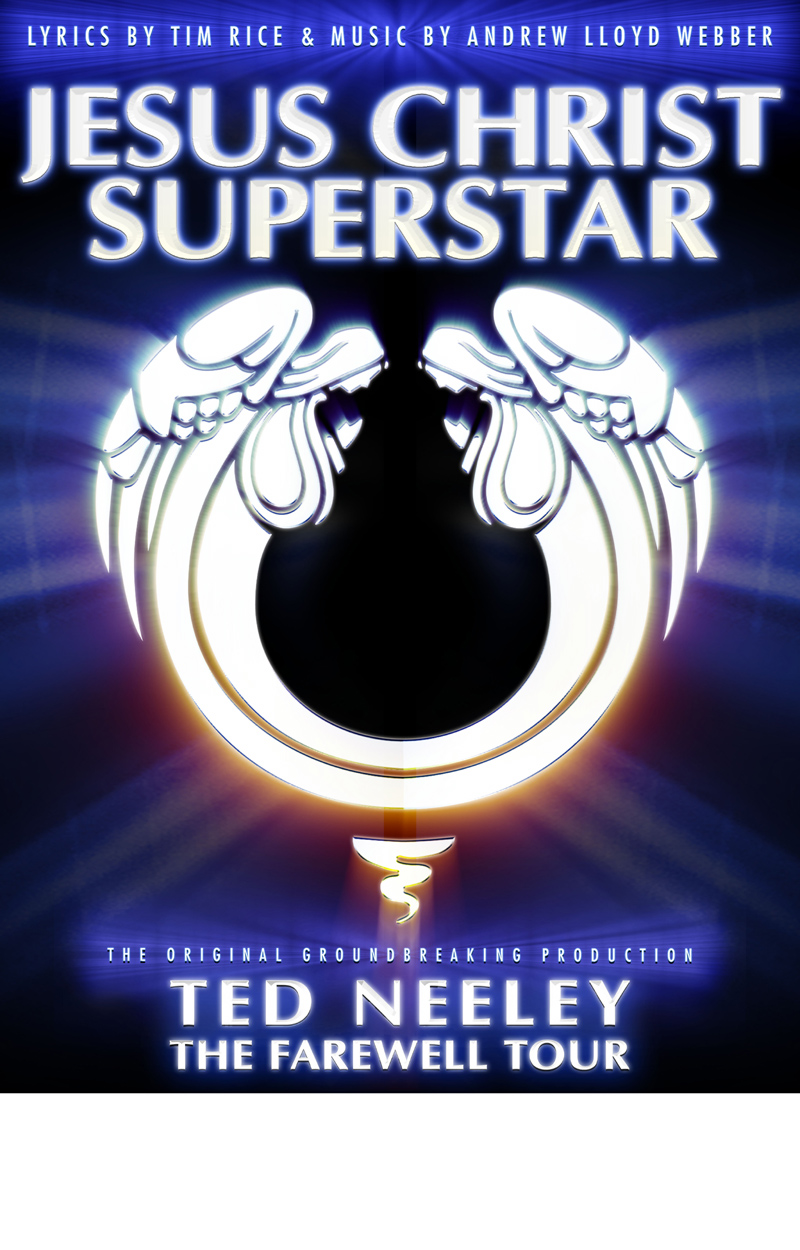 Jesus Christ Superstar

March 30, 2007, 8:00pm
March 31, 2007, 2:00 and 8:00pm
April 1, 2007, 2:00 and 7:30pm
Ticket prices TBA



Jesus Christ Superstar

, the first masterpiece from the legendary writing team of Tim Rice and Andrew Lloyd Webber, exploded onto the scene in 1971 changing the world of musical theatre forever. With a score of amazing songs—"I Don't Know how to Love Him," "Hosanna," "Everything's Alright," "What's the Buzz," "Superstar" and "Heaven on Their Mind"—this original groundbreaking production starring Ted Neeley in his farewell tour is as relevant and timeless as ever.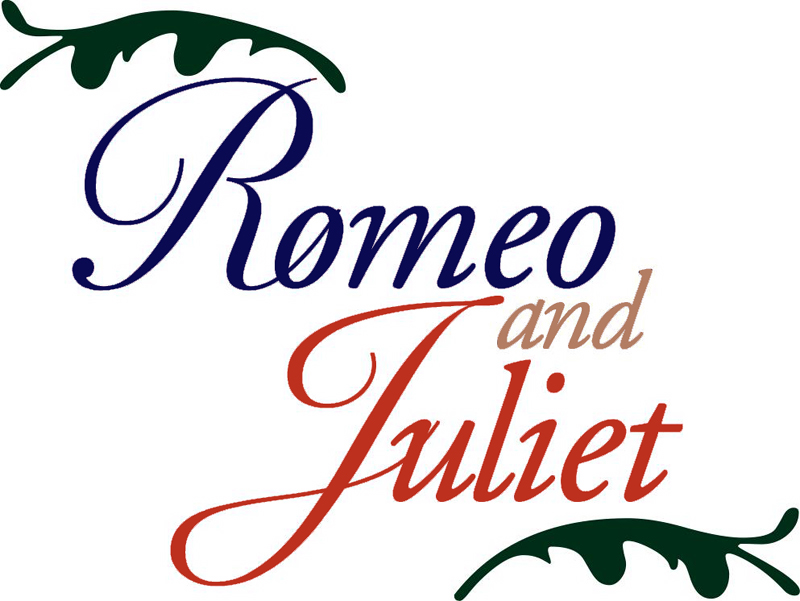 William Shakespeare's

Romeo and Juliet



April 4, 2007, 7:30pm
Tickets $37, $32, $26, $20

Few stories are as compelling as a tale of forbidden love and William Shakespeare may well have written the definitive version:

Romeo and Juliet.



The star-crossed lovers meet again in a production by the imaginative Aquila Theatre Company. The company has performed

A Midsummer Night's Dream

,

Much Ado About Nothing

and

King Lear

on our stage and won international acclaim for its bold, intelligent and stylish productions of Shakespearean plays including acclaimed runs in New York City, Los Angeles and Washington D.C., and invitations to Shakespeare festivals around the world.

The New York Times

calls Aquila "an extraordinarily inventive and disciplined outfit." What better company to burnish anew the centuries-old tale of two young people who defy all bans to bring life to their love?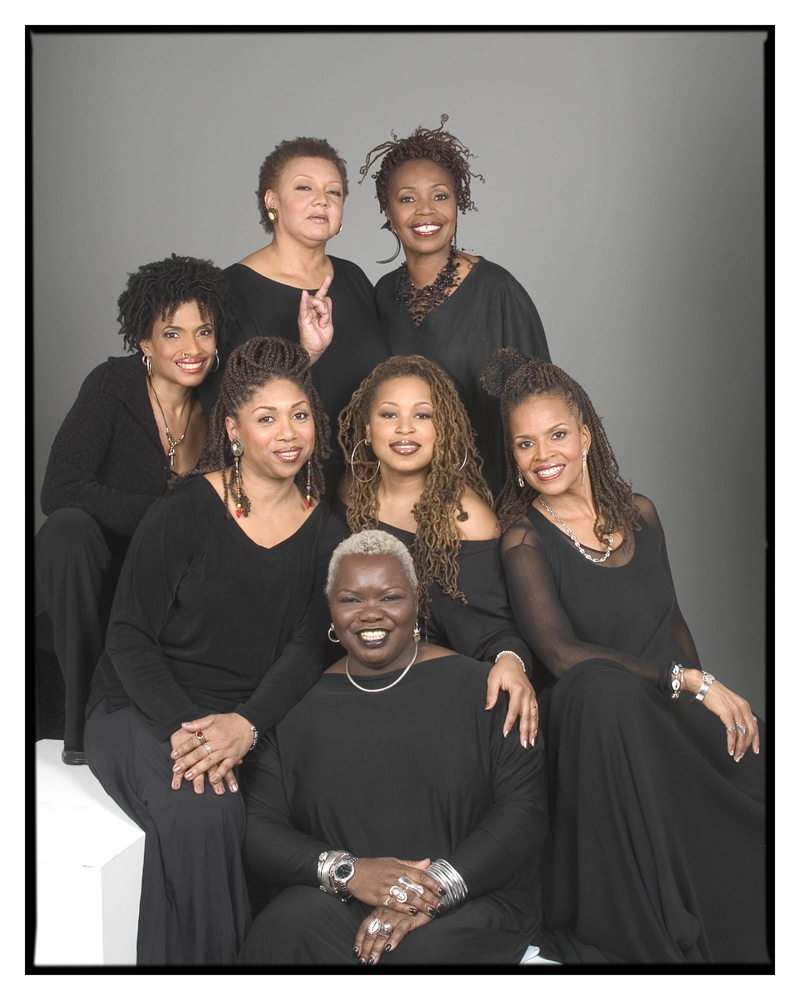 Sweet Honey in the Rock

April 29, 2007, 7:30pm
Tickets $39, $35, $29, $20

Sweet Honey in the Rock is a Grammy Award-winning African American female a capella ensemble with deep musical roots in the sacred music of the black church—spirituals, hymns, gospel—as well as jazz and blues.

The Sweet Honey experience is like no other. Six African American women join their powerful voices, along with hand percussion instruments, to create a blend of lyrics, movement and narrative that variously relate to history, encourage activism and sing the praises of love. The music speaks out against oppression and exploitation of every kind. The septet, whose words are simultaneously interpreted in uniquely expressive American Sign Language, demands a just and humane world for all.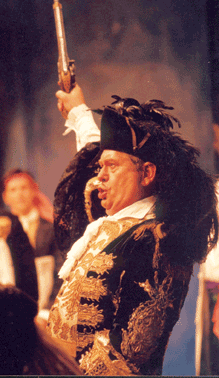 Carl Rosa Opera,

The Pirates of Penzance


May 9, 2007, 7:30pm
Tickets $42, $37, $34, $25

The irrepressible silliness of Gilbert and Sullivan sails once again in Popejoy Hall. Bringing

The Mikado

to us last season, England's Carl Rosa Opera returns with an inspired production of

The Pirates of Penzance

, accompanied by a full orchestra.

The operetta follows the tale of Frederic, who should have been apprenticed to pilots but was apprenticed to pirates when his nursemaid misheard the instruction. Renouncing piracy, he vows vengeance on his mates, even though he likes them personally. Will the pirates live through the attack of their former apprentice? Will Frederic wed Mabel, the daughter of a Major-General, or will his past prevent the union? It all makes for a glorious evening of singing, colorful costumes and delightful madness.