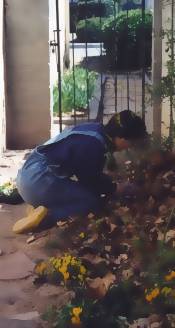 Teaching is not telling --
it's about my students, not me.
To teach is to provide the time,
experiences, and supports
necessary for learners to
develop personally valued
knowledge, understanding,
and skills. My role as a
university educator is to
collaboratively construct
and ferociously protect
that learning space.
---
Julia Scherba de Valenzuela, Ph.D.
Associate Professor, Special Education
The University of New Mexico

Within Special Education, I work within the Concentration in Intellectual and Severe Disabilities: Studies in Educational Equity for Diverse Exceptional Learners

I also sit on the faculty of Bilingual Education/TESOL at UNM.
---
As of the end of the Spring semester, 2018, I will no longer be maintaining this website. Instead, I will be using other technology tools to provide access to teaching materials for students. If you are a current or former student, please contact me for access to infomration I previously provided on this website.

---
I have been a faculty member in the College of Education at UNM since 1998. My work is shaped around the notion of

disability as a social construction

. My work in this area includes:

bilingual special education

(e.g. disproportionate representation, educational inequity),

language socialization and communication development among culturally and linguistically diverse populations

,

portrayals of individuals with disability in the media

, and

alternative assessment/evaluation

.