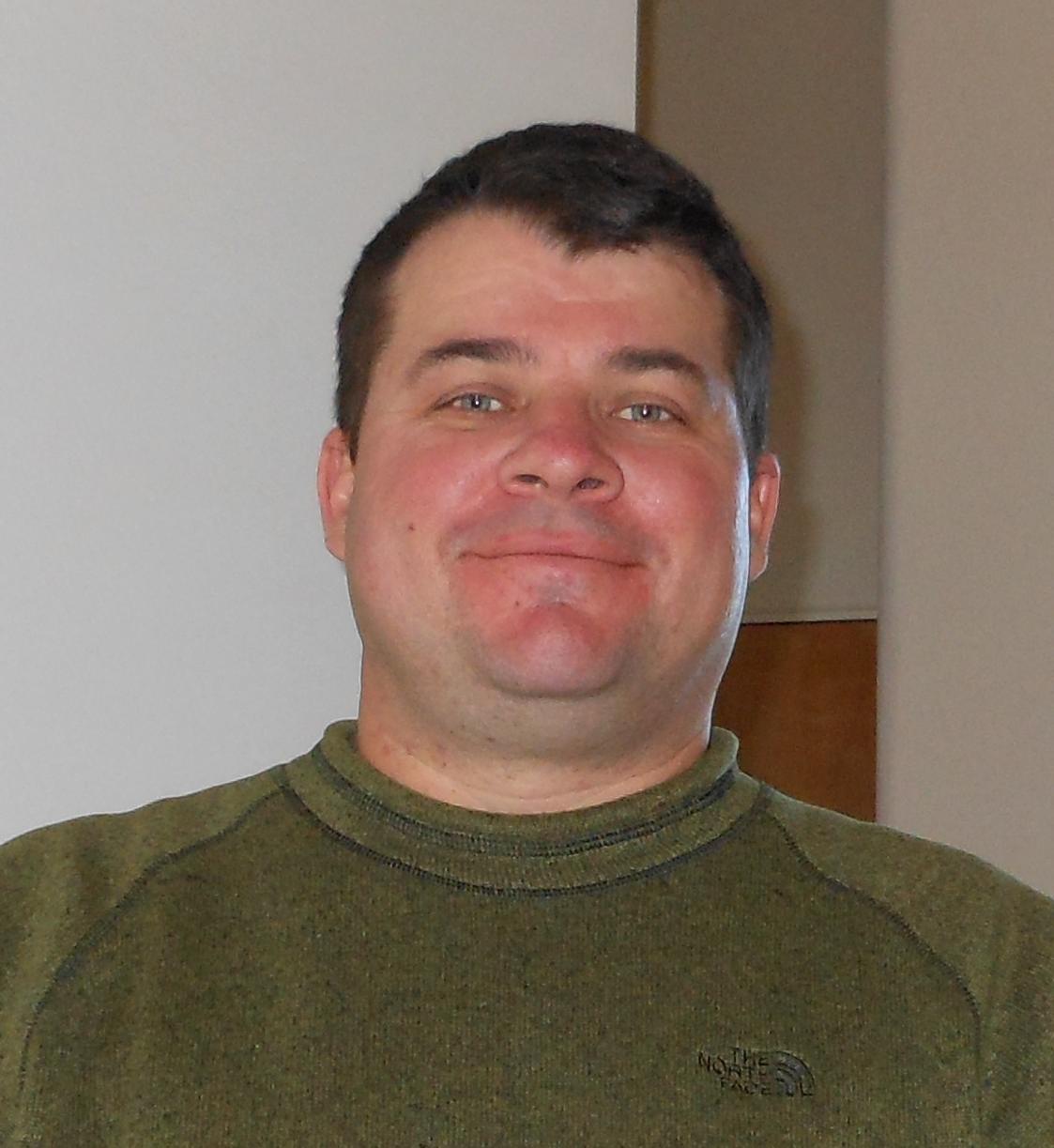 Steven W. Graves, Ph.D
Director, Biomedical Engineering Graduate Program
Associate Professor, Department of Chemical and Nuclear Engineering
Associate Professor, Department of Biochemistry and Molecular Biology

email: graves@unm.edu
phone: 1-505-277-2043
office: 2045 Centennial Engineering Center

It has been a career goal of mine to develop revolutionary biomedical tools and assays that make new measurements possible and that make a significant impact on medical research and clinical treatment. From my days as a graduate student, when I was studying the kinetic mechanism of the human mitochondrial DNA polymerase to better understand the toxicity of HIV RT inhibitors, I have been excited by the impact that new technologies can have on medical treatments. From that experience, I became a post-doc, then a staff-member, and a team leader in the National Flow Cytometry Resource at Los Alamos National Laboratory. In that position, I became versed in the development of many types of biomedical instrumentation and the use of flow cytometry assays. This has lead to my interest in the development of new flow cytometry instrumentation for many applications including the study of nanoparticles and the high throughput detection of rare particle events. It also lead to my interest in combining enzymology with microsphere technology, and then to the creation of protease assays and HTS protease screens. Due to these varied interests that are best pursued via a close collaboration with a medical school, I moved my research efforts to the University of New Mexico and the Center for Biomedical Engineering in the Fall of 2008. Here I have been developing a research effort the pursues all of my interests and also developing my mentoring skills as I recruit like minded young scientists to collaborate with me in these research areas.

Steven W. Graves' Curriculum Vitae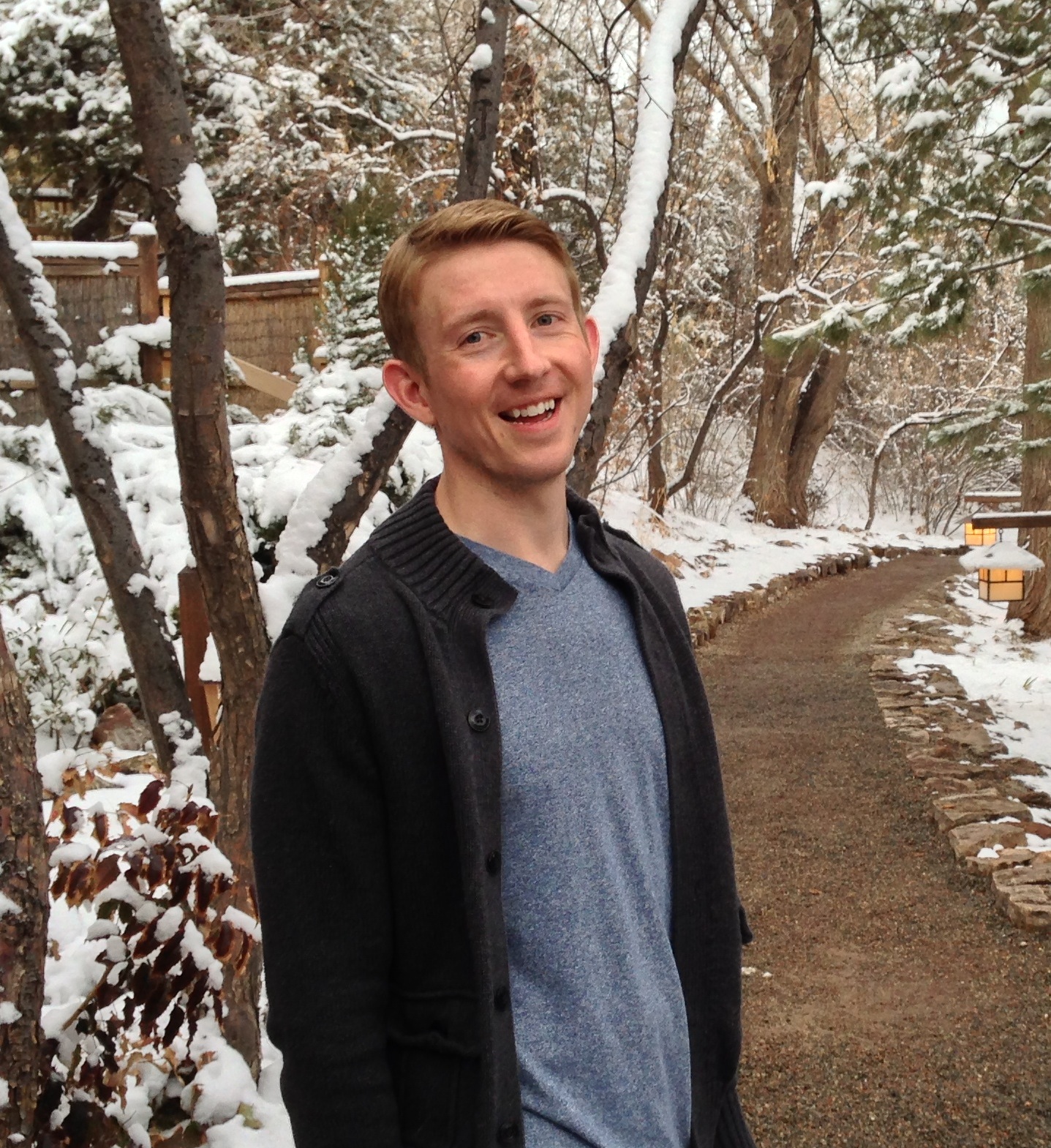 Travis A. Woods
Senior Research Specialist


email: twoods80@unm.edu
phone: 1-505-277-0534
office: 2044 Centennial Engineering Center

Coming to New Mexico, the state where my mother grew up, was the push I needed to growth as a scientist and as a person. In 2002 I packed up my car in Crete, Nebraska on the beautiful Doane College campus and made the long drive south to New Mexico to start work as a Post-Baccalaureate student at Los Alamos National Laboratory (LANL) working on laser based projects in a material science division. Quickly after I arrived I was offered the option of working with Dr. Steven Graves on a molecular biology project using a technology that would quickly become my specialty for the next ten years: Flow Cytometry. Under Dr. Graves' expertise I worked on several projects where I gained a wide range of skills: protein expression, protein purification, all areas of microsphere assay development, optics and laser design, electronics and simple circuit design, microfluidics design, and much more. During my time at LANL I was responsible for the National Flow Cytometry Resource's User Facility, which included various flow cytometers. Transitioning to UNM in 2008 to continue work on a custom flow cytometer project utilizing fluid acoustic focusing allowed me the opportunity to further my education and my experiences. While here at UNM I have been in charge of various instrumentation that includes flow cytometers as well as numerous other instruments as the laboratory manager for the Center for Biomedical Engineering. In my current research I've gone back to my molecular biology start utilizing the skills I've acquired along the way. Currently I, along with Dr. Graves and Dr. Alina Deshpande of LANL, am developing a detection system for STEC genomic DNA in the beef supply chain utilizing MOL-PCR and flow cytometry for analysis.







S. D. Menake Piyasena, Ph.D.
Post Doctoral Research Associate


email: menake@unm.edu
phone: 1-505-272-1887
office: 2056 Centennial Engineering Center

"The only way to discover the limits of the possible is to go beyond them into the impossible", Arthur C. Clarke once said. It is not simple to achieve many research goals yet I know it is not impossible. My research interest has been multidisciplinary from chemistry to biology to engineering and vice versa. My main attention has been development of novel bio-analytical and bio-medical techniques useful for diagnostics, pathogen detection, and environmental monitoring. I am fascinated about developing miniaturized analytical systems based on microfluidics and microfabrication technologies. Microfluidics has become a versatile tool over the last two decades allowing scientists to create unique bio-analytical systems with the capability of fast and sensitive detection while having minimum reagents and sample consumption. First, as a graduate student and later as a postdoctoral scientist I have explored integration of bead and cell based technologies into microfluidics to develop new bio-analytical systems. When I started working with Dr. Graves, I had the opportunity to understand the benefits of acoustic focusing. Acoustic focusing in microfluidics (Acoustofluidics) is a great match that has allowed us to expand the capabilities of microfluidics it self, bead assays, and cellular analysis into a different level. My current research include development of acoustofluidic systems for bio-analysis, parallel focusing, and nanoparticle analysis. Apart from my own research I enjoy helping junior scientists in their research and seeing they succeed in their endeavors.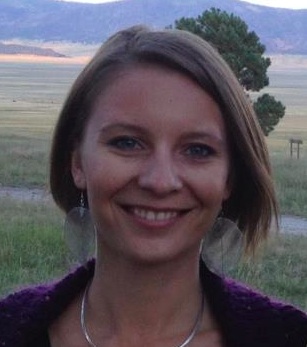 Agnes "Nesia" Zurek, Ph.D.
Post Doctoral Research Associate


email: nesia505@gmail.com
phone: 1-505-272-1887
office: 2056 Centennial Engineering Center

As a post-doctoral fellow at the University of New Mexico, I work with Steven Graves and Andrew Shreve at the Center of Biomedical Engineering developing flow cytometry based assays to study biological membrane assemblies, membrane proteins, and protease activity that occurs at the membrane. My long-term research interests include studying protease biology, biomimetic nano-assemblies, and biomedical engineering. My extensive academic training in cellular biology and protein regulation has provided me with an excellent background in membrane biology, protein regulation, and biochemistry. As an undergraduate, I conducted research with Dr. Gabriel Montano on supported lipid bilayers on nano-structured surfaces. As a graduate student with Dr. Gia Voeltz, I studied the structure of the ER membrane and how the reticulon family of proteins structures the ER. Throughout my sceintific career, I received several academic awards including an NIH pre-doctoral training grant and the Cancer Nanotechnology Training Grant sponsored by the National Cancer Institute. I also have a strong interest in teaching and one on one mentoring. I have helped train several undergraduate and graduate students throughout my career and have experience in teaching undergraduate courses in biology.

Nesia Zurek's Curriculum Vitae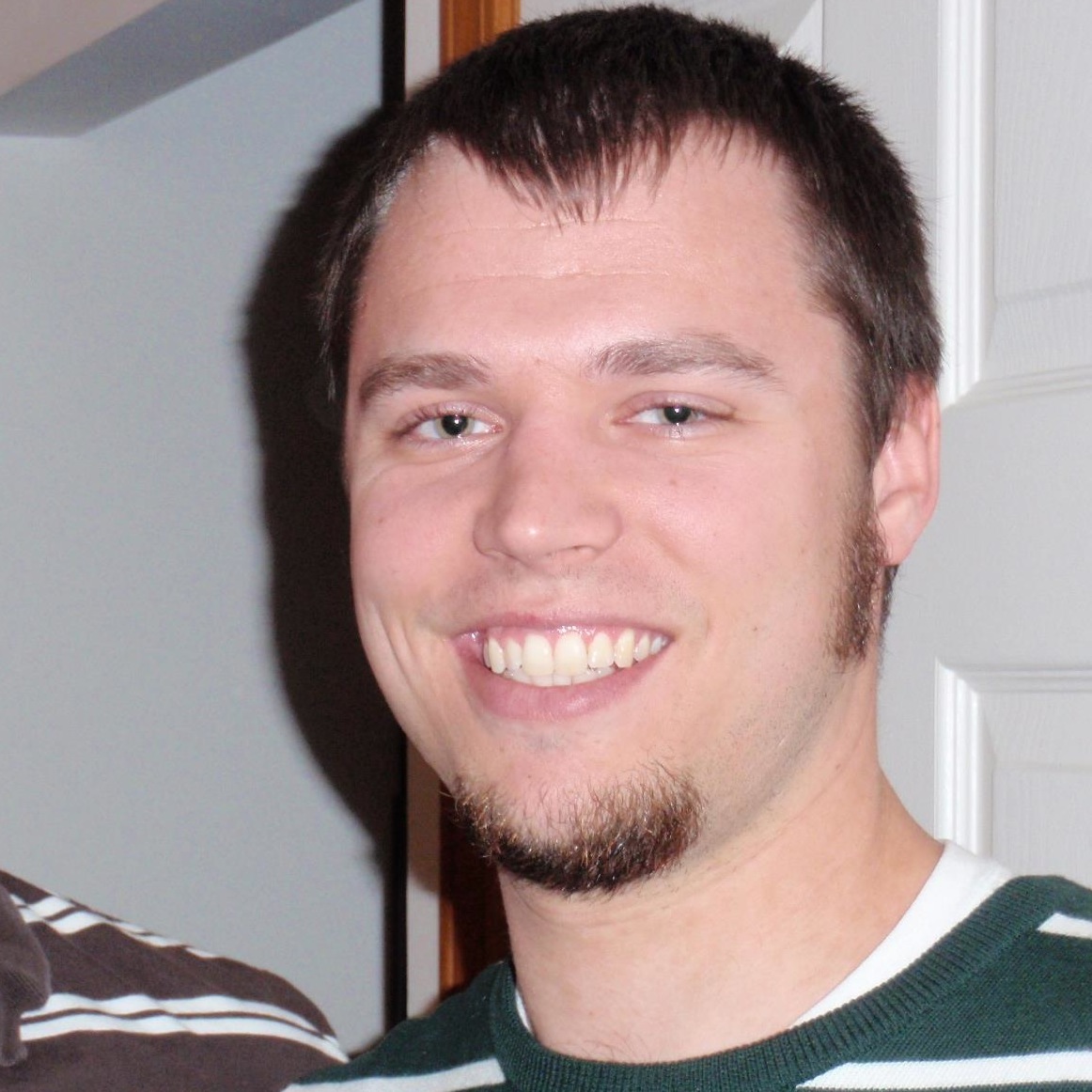 Carl W. Brown III
Graduate Student
Pursuing Ph.D. in Biomedical Sciences Graduate Program

email: cabrown15@gmail.com
phone: 1-505-272-1887
office: 2056 Centennial Engineering Center

I am a fifth year graduate student in the Biomedical Sciences Graduate Program. I am mentored by Dr. Steven Graves and co-mentored by Dr. Darko Stefanovic from UNM's Computer Science Department. My thesis project is to develop and expand functionality of DNA computational circuits. The first two questions I am asked about this project is "What is DNA computation?" and "What would you use it for?" DNA computation is the ability to utilize the information carrying nature of DNA contained in its base pair hybridization to make decisions about what inputs (small molecules or other DNA/RNA sequences) are present. Biocompatibility and simplicity make DNA a very attractive molecule (As one researcher put it: All we need to know is - A binds to T, G binds to C - and we are ready to go!) The uses are usually considered to be bio-computation (decision-making in vivo) or pathogen detection via oligonucleotide sensing, but with the field being so new, there are probably many potential uses that haven't even been conceived of yet! My project tackles many of these ideas.




Jingshu Zhu
Graduate Student
Pursuing Ph.D. in Nanosciences and Microsystems Graduate Program

email: jingshu@unm.edu
phone: 1-505-272-1887
office: 2056 Centennial Engineering Center

As a graduate student, I work for Dr. Steven Graves and Dr. Bruce Edwards at UNM. The goal of my work is to create a high-throughput protease assay that screens multiple proteases against multiple substrates to simultaneously detect inhibitors or activators of specific proteases and determine their approximate mode of interaction via mapping of protease cleavage patterns across our set of substrate. In my work, I have implemented a HTS screen using a recently developed protease assay that uses full-length fluorescent protease substrates attached to the microsphere surfaces to discover small molecules that inhibit Botulinum neurotoxin types A & F light chain proteases (BoNT/A & F LC) as well as the B. anthracis Lethal Factor protease (LF) in 1536-well plates containing the >350,000 compounds of the library. My research is also focusing on the kinetic studies of the proteases to determine the dynamic constants kcat and Km for each enzyme and the ability of our system to determine Ki values of known inhibitors to these proteases. In addition, I propose to develop a multiplex nanosphere protease assay platform for the use of nanospheres bearing surface bound substrates that will retain the advantages of microsphere assays yet provide high surface area to volume ratio that will enable substrate concentrations in the μM range. The ability to screen several proteases simultaneously will dramatically reduce screening labor and cost, immediately provide information on specificity and mechanism of inhibition, and demonstrate an approach to screening many members from a family of related proteases simultaneously.







Pearlson Prashanth Austin Suthanthiraraj
Graduate Student
Pursuing Ph.D. in Chemical Engineering Graduate Program

email: pearlsonprashanth@gmail.com
phone: 1-505-272-1887
office: 2056 Centennial Engineering Center

I am currently a PhD candidate in Chemical Engineering and a Research Assistant at the Center for Biomedical Engineering at the University of New Mexico. I work with Dr. Steven Graves and my research interest is flow cytometry instrumentation. During the initial phase of my research, I have developed highly parallel acoustic flow cells that generate multiple focused streams (ranging from tens to few hundreds) of particles and cells at flow rates upto 25 mL/min. The next phase of my research will focus on developing a customized flow cytometry system that can analyze these parallel streams simultaneously. The parallel/simultaneous analysis of the multiple focused streams together with high flow rates will provide analysis rates much higher than those observed in commercially available flow cytometers. Such high analysis rates are desired for the detection of rare events such as the circulating tumor cells and fetal cells in maternal blood.


Pearslon Prashanth Austin Suthanthiraraj's Curriculum Vitae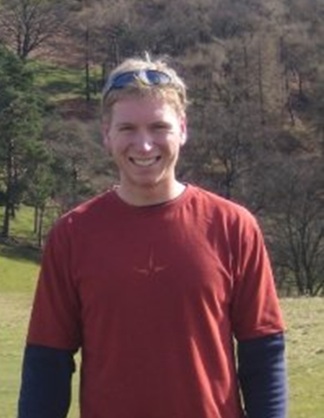 Daniel Kalb
Graduate Student
Pursuing Ph.D. in Chemical Engineering Graduate Program

email: danielmkalb@gmail.com
phone: 1-505-272-1887
office: 2056 Centennial Engineering Center

My work with Steven Graves is centered around the development of novel biomedical instrumentation. Specifically, I am currently working on an acoustic focusing system that will enhance our ability to use flow cytometry to remotely monitor the population dynamics of oceanic plankton and algae. Through the implementation of novel acoustic systems, unique experimental methods, system modeling and precise instrument control our final acoustic system should enhance the throughput of the oceanic flow cytometry by more than an order of magnitude. Beyond my work with Steve, I also work with Andy Shreve and work part time at Los Alamos National Laboratory with Babs Marrone and Jim Coons. With Andrew Shreve I work on modeling the photosynthetic efficiently of various light harvesting materials. At LANL with Babs Marrone and Jim Coons I work on using ultrasound as a novel low energy method to harvest and extract microalgae lipids for conversion into a sustainable fuel source.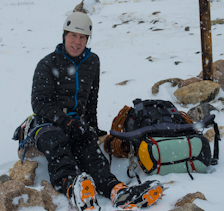 Michael Zubelewicz
Graduate Student
Pursuing Ph.D. in Nanosciences and Microsystems

email: mikez878@gmail.com
phone: 1-505-272-1887
office: 2056 Centennial Engineering Center

I am a graduate student in the Nanoscience and Microsystems Engineering department with co-mentors Dr. Steven Graves and Dr. Andy Shreve. My current research focuses on biomimetic membrane surfaces and exploitation of flow cytometer capabilities for the purpose of detection of specific proteins. Further, I have done work with custom gene transfection and custom protein synthesis. My interests reside in tying together DNA origami, lipid membrane assemblies, and deoxyribozymes for the purpose of an oncogenic therapeutic. My background includes undergraduate degrees in Biology and Chemistry along with a Professional Masters in Nanoscience and Microsystems Engineering. Outside of the laboratory my interests also include rock climbing and alpine mountaineering.


Michael Zubelewicz's Curriculum Vitae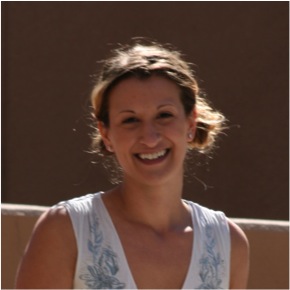 Loreen Lamoureux
Graduate Student
Pursuing Ph.D. in Biomedical Engineering

email: lamoureux.loreen@gmail.com
phone: 1-505-272-1887
office: 2056 Centennial Engineering Center

As a graduate student affiliated with the New Mexico Consortium I benefit a great deal from both academic and research pursuits in the biomedical engineering program at the University of New Mexico, as well as performing research at Los Alamos National Laboratory. Under the guidance of my primary advisor, Harshini Mukundan, along with Steven Graves, I have been working to develop discriminatory biomarker assays for the rapid detection of Non-O157 Shiga Toxin-producing Escherichia coli (STEC) in the food chain. My interest in biomedical engineering stems from an undergraduate degree in biochemistry at the University of New Mexcio. As an undergraduate I worked with Dr. Pavan Muttil to analyze the cytotoxicity of an inhalable magnetically targeted microparticle for the site-specific treatment of lung cancer. Along with drug and assay development, I also have interests in lipid membrane assemblies and the interaction of endotoxic amphiphiles with cellular membranes. I was recently awarded a competitive internship funded by the STEC-STEP initiative, to work at the University of Nebraska with Dr. Rodney Moxley; where I will learn culturing techniques of monoclonal antibodies against STEC as well as beef sample collection and processing methods.



Rath Chaleunphonh
Undergraduate Student
Pursuing B.A. in Biology

email: rathchal@gmail.com
phone: 1-505-272-1887
office: 2056 Centennial Engineering Center








Gian Maestas
Undergraduate Student
Pursuing B.S. in Mechanical Engineering

email: gcmaestas@gmail.com
phone: 1-505-272-1887
office: 2056 Centennial Engineering Center








Eli Horwitz
Undergraduate Student
Pursuing B.S. in Chemical Engineering

email: horwitz@unm.edu
phone: 1-505-272-1887
office: 2056 Centennial Engineering Center