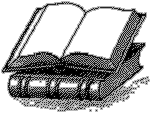 EDUC 313
Educational Studies
Home Page

Welcome to Educational Studies (EDUC 313 - Social, Developmental and Psychological Issues in Education) Home Page!
Sadly, EDUC 313 is no longer offered at the University of New Mexico. This is an online archive for selected Social Foundations materials. For additional information contact: Jan Armstrong (505-277-6427)

---
Created 8/28/97. Modified 8/21/01 / jka.