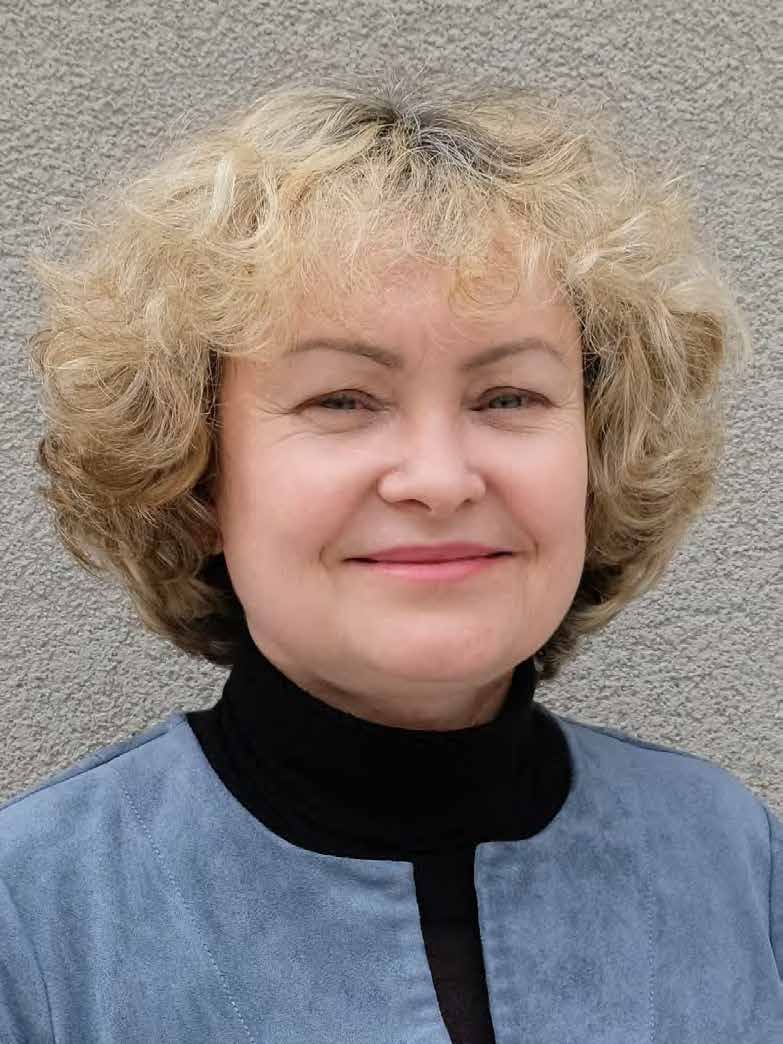 Dr. Svetlana V. Poroseva,
Associate Professor
Contact Information
Phone 1(505) 277-1493
Fax: 1(505) 277-1571
E-mail: poroseva at unm.edu
Education
Research
Turbulence: development of high- and reduced-order RANS closures, data-driven models, DNS.
CFD applications: free-shear and wall-bounded flows, separated and rotating flows, shocks and discontinuities.
UQ and V&V: RANS-DNS simulations, multi-model framework based on the Dempster-Shafer theory of evidence for improving predictions and decision-making under uncertainty.
Bio-inspired designs: rotors/props for rotorcrafts, non-rotational wind-energy harvesters, power system layouts.
Survivability: computational analysis of the relation between the network topology and the network ability to withstand multiple unpredictable damage in application to power and biological systems.
Inventions
U.S. Patent 7652396 "Systems and Methods for Improving the Ability of a Power Delivery System to Withstand Failure Events"
Non-exclusive, royalty-free, perpetual license from the Florida State University for software "Power System Graph Converter v.0" developed by D. Neumayr and S. V. Poroseva.
Honors & Fellowships
American Society for Engineering Education Gulf-SouthWest Section Outstanding Teaching Award, 2015
AIAA Associate Fellow
Honorary Member of the Pi Tau Sigma Society
Florida State University 2012 Innovator Award
STC.UNM 2011 Creative Award
Florida State University 2010 Innovator Award
AdvanceVT Visiting Scholar, Virginia Tech (10/2007)
Fellowship, the Center for Turbulence Research, Stanford University (1999-2001)
Fellowship, the Centre National de la Recherche Scientifique, France (12/1998-03/1999)
Fellowship, the Centre International des Sciences Mechaniques, Italy (06/1998)
State Scientific Fellowship of Russian Federation (04/01/1997-03/31/2000)
Member of the Leading Research School of Russia "Stability and Turbulence of Homogeneous and Heterogeneous Fluids", grant 96-15-96310, Russian Foundation for Basic Research (1997-1999)
Travel Grant from the President Program (Russia) "State Support of Integration of High Education and Fundamental Science". Sub-program: support of participation of gifted young scientists in work of international conferences on fundamental problems of mathematical and physical sciences (1999)
Professional Membership
American Institute of Aeronautics and Astronautics
American Physical Society