Qualitative Research in Education Home Page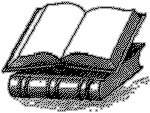 Naturalistic Inquiry (ETSCS/EDFDNS 502)
Course Syllabus and Topical Outline
Jan Armstrong Gamradt, Associate Professor
College of Education
University of New Mexico

Description
The focus of this trans-disciplinary course is on naturalistic approaches to educational research. The course provides a broad overview of the philosophical and scientific foundations of qualitative inquiry. It examines some of the ways in which naturalistic methods have been used by anthropologists, historians, psychologists, and sociologists to study educational settings and processes. This is NOT a hands-on research methods course on how to do qualitative research. Rather, the course presents naturalistic inquiry as a set of distinct methodological and theoretical traditions associated with particular ways of (academic) life. There are no prerequisites for this three-credit hour course, and the course is open to students from all graduate programs. I strongly recommend this course as a prerequisite for more advanced qualitative research methods courses (for example, EDAD/ETSCS 605, Qualitative Research in Education and ETSCS 623, Ethnography in the Classroom).
Rationale
During the past two decades, the number of educational researchers employing observational and naturalistic (qualitative) research strategies has grown dramatically. For this reason, educational practitioners, decision makers, and researchers need to be able to assess the quality and utility of both quantitative and qualitative research designs and reports.
Course Format
The course is designed to give you a chance to engage in wide-ranging, exploratory reading, combined with seminar-style discussion. Class activities will include discussion of course readings and concepts, interactive presentations (lectures), group application assignments, and one or two formal, written examinations.
Course Texts
Reading assignments vary from one semester to the next. The following books have been used as course texts in the past. [Check with the UNM bookstore for this semester's selections.] Plan on reading 3 - 6 full-length monographs in addition to the books and/or articles to be read for the independent inquiry project or paper.
Alasuutari, P. (1995). Researching Culture. Thousand Oaks, CA: Sage.

Bosk, Charles L. (1979). Forgive and remember: Managing medical failure. Chicago, IL: University of Chicago.

Cuban, Larry (1993). How teachers taught: Constancy and change in American Classrooms 1890 - 1990 (second edition). New York: Teachers College.

Eckert, Penelope. (1989). Jocks and burnouts: Social categories and identity in the high school. New York: Teachers College.

Foley, Douglas (1990). Learning capitalist culture: Deep in the heart of Tejas. Philadelphia: University of Pennsylvania Press.

Glesne, C. & Peshkin, A. (1992). Becoming qualitative researchers. NY: Longman.

McLaren, Peter (1993). Schooling as ritual process (second edition). New York: Routledge.

MacLeod, Jay (1987). Ain't no making it. Boulder, CO: Westview.

Marshall, C. & Rossman, G. (1994). Designing Qualitative Research. Thousand Oaks, CA: Sage.

Moss Kanter, Rosabeth (1993). Men and women of the corporation (second edition). NY: Basic.
Additional readings
Packets of required course readings will be available for purchase at the photoduplication center located in the southwest corner of the College of Education Office Building.
Course Objectives
This course provides experiences intended to help students
become more knowledgeable about the wide variety of historical, biographical, and naturalistic studies in education and related areas;

learn to read and assess the methodological strengths and weaknesses of qualitative research reports and monographs;

learn about the process of formulating and evaluating research questions;

explore the role that history, biography, ethnography, and other naturalistic approaches can play in illuminating diversity and gender issues;
These objectives reflect standards for professional education developed by the Council of Learned Societies in Education (CLSE), National Council for Accreditation of Teacher Education (NCATE), and the University of New Mexico College of Education Conceptual Framework.
Course Requirements
As in all graduate 'foundational' seminars, you will be expected to actively explore the scholarly and empirical literature pertinent to your own professional aspirations and interests.

Course requirements vary from one semester to the next. In the past, participants have been asked to write a critical, comparative review of two or more book-length "naturalistic" research reports. The course bibliography contains an extensive list of qualitative (naturalistic) studies from which texts can be chosen for review. However, I encourage you to spend time searching for qualitative studies directly related to your professional or personal interests. Consider 'browsing' in the anthropology, sociology, history, ethnic studies, and women studies sections of Zimmerman library, the UNM bookstore, and other bookstores near the UNM campus. This can be an excellent way to discover new and interesting works in various fields. Inexpensive copies of classic qualitative studies can be found at used bookstores.

If you are not sure whether a given monograph is sufficiently qualitative in nature, or if you are having trouble finding the right book, feel free to ask me for help. The paper should be approximately 12 double-spaced pages in length. It must meet the usual standards for a graduate-level review paper. Please submit the paper unbound, but clipped securely. Keep a duplicate copy of the paper in a safe place.
Evaluation
The grade you receive for the class will be largely determined by the quality of your paper (or other inquiry project) and your performance on examinations. Participation in class discussions, completion of assignments and your level of engagement with the subject matter will also be taken into consideration.

Top of page
Plagiarism
Plagiarism is the use of another person's words or ideas without appropriate acknowledgement. Plagiarism is a violation of professional ethical standards and will result in a grade of "F" for the course. Skillful use of quotation [quoting the "authorities"] is an important aspect of academic writing. It is perfectly appropriate to do so, just be sure to indicate the source of each quote or borrowed idea. You may use any citation format. One of the most straightforward is that of the American Psychological Association. This involves placing the source of the idea in parentheses [for example: (Bosk, 1979, page X)]. Using APA style also requires that you include a complete list of references, alphabetized by author, at the end of the paper.
Attendance
Active participation in class discussions is expected. It is essential that you read course materials as they are assigned. If you are unable to attend a class, call a classmate so that he or she will be able to take notes and collect handouts for you. Please do not call the instuctors or College of Education secretaries to report that you will not be able to attend a particular class.
Topical Outline
What is qualitative research?

Overview - genres and basic data collection strategies
Preferred modes of inquiry and disciplinary cultures
Qualitative methods and inductive approaches to empirical research

Kuhn's historical model of scientific change

Critical perspectives on the appropriation of science

Interpretivism in the social sciences

Functionalism and conflict theory as worldviews

Critical theory and critical ethnography: key characteristics

Field research: basic principles and perspectives

Chicago school sociology, symbolic interactionism

Ethnography versus ethnographic research in education.

The use of visual data in qualitative research

Reading the material culture of schools

Educational historiography and biography

Qualitative psychology: human ethology and theories of attachment

The use of interviewing in educational research

Oral and life history interviewing: basic principles and issues

Evaluating qualitative research: claims, warrants, and evidence

Evaluating qualitative research: Gamradt's criteria

Formulating research questions

Race and ethnicity in educational research

Ethical considerations in qualitative research

Ethical standards of the AAA, AERA, NEA

The UNM Human Research Review Committee protocol

Theories of the postmodern: implications for researchers

Review and synthesis
Selected List of "Qualitative" Research and "Qual-friendly" Journals
American Educational Research Journal
American Journal of Sociology
American Sociological Review
Annual Review of Anthropology
Anthropological Quarterly
Anthropology of Education Quarterly
Anthropology of Work Review
Cultural Anthropology
Educational Foundations
Ethos (Psychological Anthropology)
Harvard Educational Review
Historica Pedagogica
History of Education Quarterly
Human Organization (Applied Anthropology)
International Journal of Qualitative Research in Education
Journal of Contemporary Ethnography
Journal of Cross-cultural Psychology
Journal of Curriculum Studies
Journal of Education
Journal of Medical Humanities
Journal of Research in Rural Education
Oral History Review
Qualitative Health Research
Qualitative Sociology
Review of Educational Research
Science, Technology, and Society
Sociology of Education
Sociology of Sport
Teachers College Record
Urban Education
Visual Arts Research
Visual Sociology
---
---
This page was created by Jan Armstrong Gamradt in 1996. It was last revised July 7, 2000.