Eric Rombach-Kendall is Professor of Music at the University of New Mexico, where he has served as Director of Bands since 1993. Prior to his appointment at UNM, Mr. Rombach-Kendall held conducting positions at Boston University and Carleton College and taught in the Washington State Public Schools for six years.
Mr. Rombach-Kendall's bands have received national acclaim through their performances at the College Band Directors National Association National and Southwest Division Conferences, the MENC National Conference, and the New Mexico Music Educators Conference. Mr. Rombach-Kendall is the conductor and co-producer of five recordings with the University of New Mexico Wind Symphony on Summit Records: Fandango, featuring Philip Smith, Principal Trumpet of the New York Philharmonic, and Joseph Alessi, Principal Trombone of the New York Philharmonic, Illuminations, featuring Mr. Alessi, and Classic Solos for Winds, featuring woodwind faculty members at the University of New Mexico, Fascinating Ribbons with tubist Sam Pilafian and Tales of Imagination with UNM Horn Professor, JD Shaw.
An advocate of contemporary music, Mr. Rombach-Kendall has commissioned and premiered many works for wind ensemble and concert band. Works he has commissioned have been performed by such prestigious organizations as the New York Philharmonic on Live at Lincoln Center, and the United States Marine Band (The President's Own). He has been a guest conductor and clinician throughout the United States and Canada and has published articles in The Instrumentalist, New Mexico Musician, and Teaching Music Through Performance in Band. He is a past President of CBDNA.
Mr. Rombach-Kendall is an alumnus of the University of Michigan, where he studied conducting with H. Robert Reynolds and Larry Rachleff.
---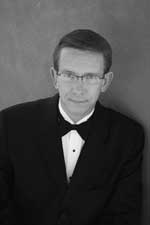 Chad Simons, joined the faculty at the University of New Mexico in 2005. His duties as Associate Director of Bands include directing the Spirit Marching Band, Soundpack, Symphonic Band, and teaching various courses in music education. He is also the Director of the Zia Marching Band Fiesta, one of the largest independent marching competitions in the southwest.
From 2001-2005, Mr. Simons was the Associate Director of Bands at Idaho State University, where he directed the ISU "Bengal" Marching Band, taught courses in music education, theory, student teacher training, and music appreciation. Before going to ISU, Mr. Simons taught in the public schools in Forsyth, Montana, where both his middle school and high school bands consistently received superior ratings at local, district and state music festivals.
Active as a clinician and guest conductor, Mr. Simons has given marching band clinics and conducted concert bands throughout the country.
Mr. Simons holds a Bachelor of Music Education from the University of Montana, where he graduated with a president's recognition award, and a Master of Music in Wind Conducting from Oklahoma State University. Mr. Simons' conducting teachers include Dr. Joseph Missal and Dr. Steve Bolstad. Pedagogical influences include Dr. Michael Raiber, and Mr. Bill Ballenger. His percussion instructors include Dr. Robert LedBetter and Prof. Wayne Bovenschen.  He is a candidate for the Doctoral of Musical Arts degree at Kansas University.
---
JD Shaw, Professor of Horn and Assistant Director of Bands, is known throughout the world as a founding member, music programmer and arranger for the Boston Brass and has also performed in the Rochester Philharmonic, San Francisco Symphony, Vienna Philharmonic and the Boston Pops.
Prof. Shaw received a Bachelor of Music from Wichita State University, where he studied with Dr. Nicholas E. Smith, and a Master of Music from the Eastman School of Music. where he was awarded the Performer's Certificate under the tutelage of horn pedagogue Verne Reynolds.
As an active performer and prolific arranger, Shaw has recorded over fifteen albums encompassing diverse musical styles from the classical, jazz, and Latin genres. His record labels include Loft Recordings, Mark Records, and Summit Records. A notable recent project featured the Boston Brass recording the "Stan Kenton Christmas Carols" with many well-known brass players, such as Scott Hartman, Jens Lindemann, Scott Thornburg, Jeff Nelsen, and Sam Pilafian.
Prof. Shaw has presented numerous clinics and workshops for music educators, as well as masterclasses for students of all ages and levels. In addition to his credentials as a horn performer and teacher, he is the Brass Program Director and Music Arranger for the Santa Clara Vanguard.
---
---
---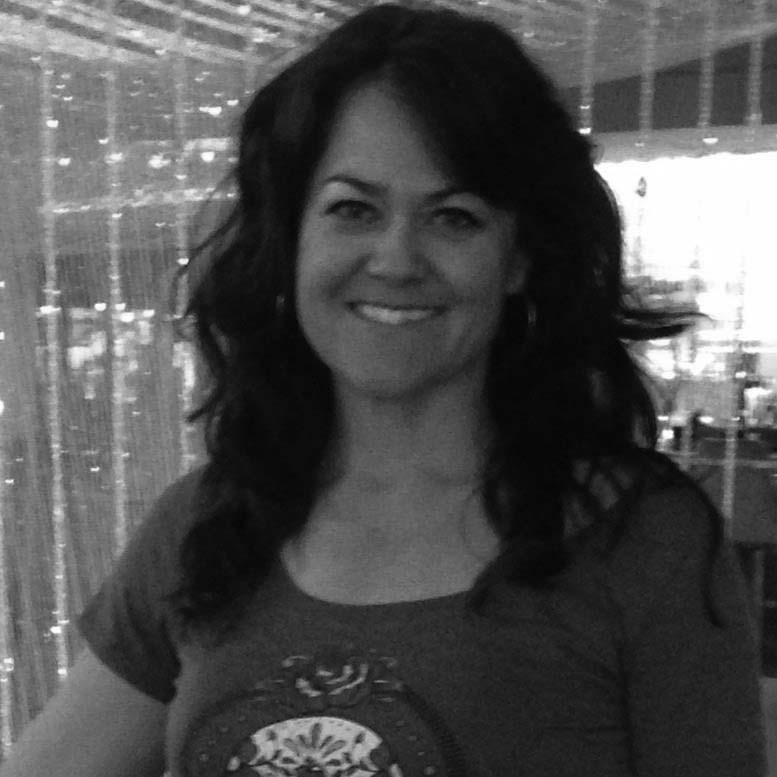 Michelle Morrison is the Program Coordinator for the UNM Bands. With a strong background in performing arts and a passion for music, she is delighted to have joined the UNM Bands Department. She is a published author, dance instructor, and novice percussionist.