Tom's Amazingly Mundane Web Page
| Computer Terms | IT145 | UNM-LA |


| Pajarito Astronomers | Astro Photos | Flash |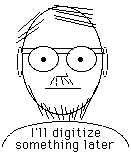 Name: Dr. Thomas E. Beach
Classes: Astronomy, Math, and CT/IT
UNM-LA Phone: 662-0347
Home Phone: 505-672-0249
UNM email: tbeach@unm.edu
Personal email: ThomasBeach@mindspring.com
Office Hours for Fall 2016: M&W 2:00-3:00PM T&Th 5:00-5:50PM Office #623F
---If I'm not in 623F, check in 639 where I might be helping students.
---
Some Classes That I Teach at UNM-LA...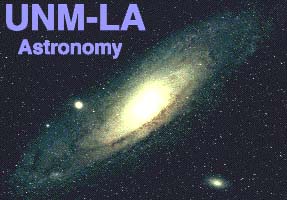 Astronomy 101
is a 3 credit course covering:
Motions of the Sky
History of Astronomy
Telescopes & Spectra
Our Solar System
The Sun and other stars
Black holes and pulsars
Galaxies and quasars
The Universe and Big Bang
Astronomy 101L
is the 1 credit lab course including:
Using telescopes
Learning the constellations
Simulations with Voyager
Typical astro calculations
---

I'm a fan of Macintosh computers.
If you have questions about the Macs
at UNM-LA, ask me.

I teach the following Mac classes:
CT125 Introduction to Macintosh
Learn to use the Macintosh operating system
Learn about Mac hardware and terminology
Hands-on intro to a wide variety of Mac software

Word Processing (Microsoft Word)
Spreadsheets (Microsoft Excel)
Simple Graphics
Web Publishing (Dreamweaver)
and more
---
I also teach classes on the PC, including...
CT102 Introduction to Microcomputers on the PC
4 credit course
Intro to the basics of microcomputer operating systems and hardware
Learn to use the Windows operating system
Hands-on, in-depth introductions to:

Word Processing, using Microsoft Word
Spreadsheets, using Microsoft Excel
Databases, using Microsoft Access

Brief introduction to Internet software: Web browsers and E-mail.
CS150L Computing for Business Students
3 credit course
Taught at same time as CT102 (above) covering same content
You may need to be in this class instead of CT102 depending on your degree requirements or transfer plans, since this clas transfers more readily to other institutions
---
Mathematics
MATH 121 College Algebra
---
Send mail to me at: tbeach@unm.edu
LAST UPDATE: 01/14/2015 6:20 PM