Click here to Return to the Art Group Home Page


May 22, 2011 Project - repeat of "fractured" with push towards abstraction

Fractured Feathers. PASTEL reference photo below

"Broken Arch" acrylic

"San Andreas Fault" pastel

"Phases of the Moon" It's a collage of pieces torn from screen prints I made in art school.
"Raven in snowy ponderosa tree." I started with a complex photo and tried to use trompe l'oeil and abstraction of color and exaggeration of lines to hide the raven. It is collage + acrylic.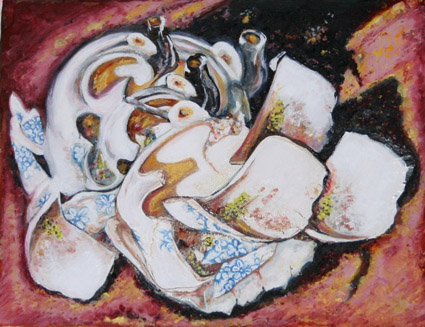 "Broken Fragmented Teapot is a collage composed of two separate paintings done in oil & oil pastel & then using oil pastel."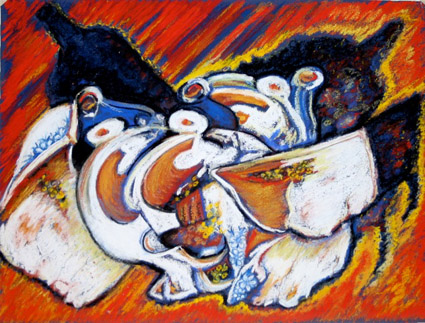 "Broken Fragmented Teapot II"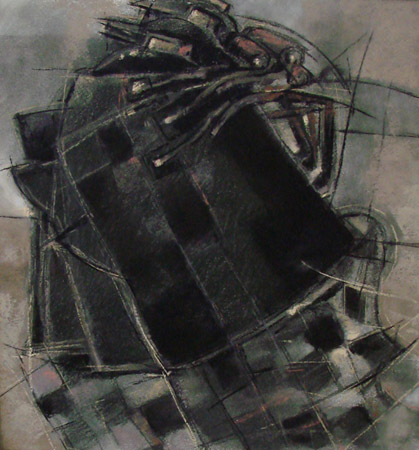 "Rotating Coffee Pot" pastel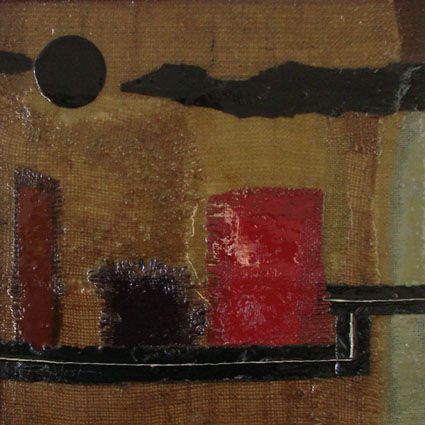 " Dark Room" collage + encaustic + handmade paper
Next meeting is Sunday, July 3rd at 1 PM. Project - Design Simplicity: Think Motherwell, Kline, Rothko. A simply designed piece (drawing, painting, print) that elicits elegance. The size should be 18" x 24" or larger.