Click here to Return to the Art Group Home Page
January 16, 2011 Project - Non-dominant hand with 3" brush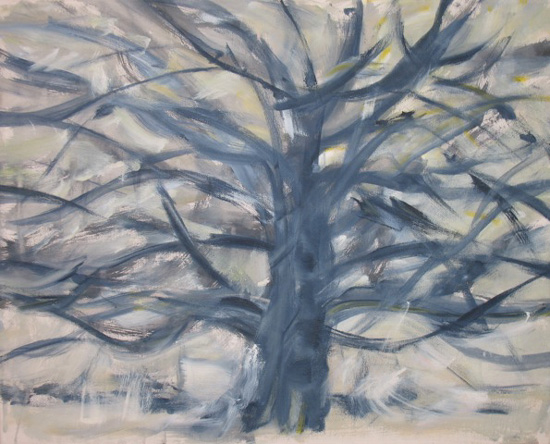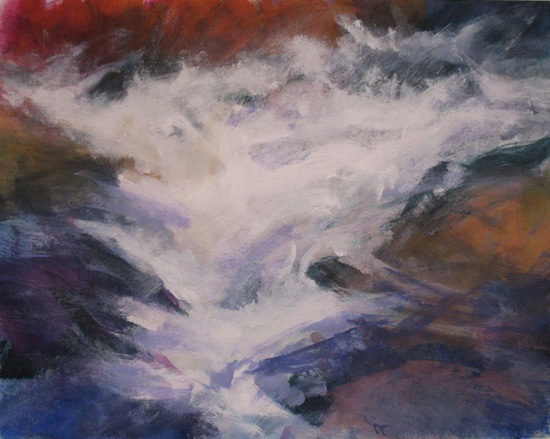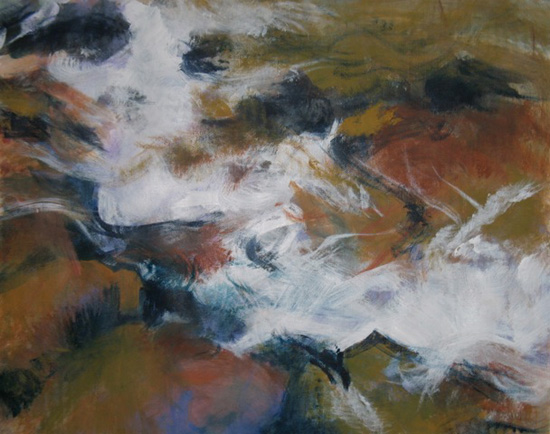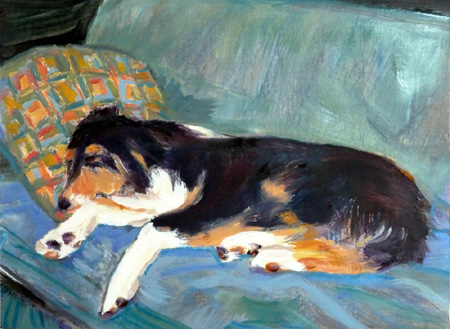 left-handed warm-up 12" x 16" oil on linen panel - " Azor Sleeping"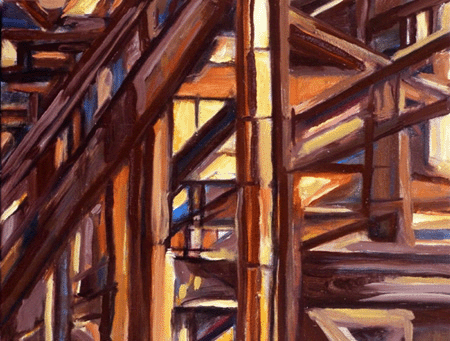 16" x 20" left-handed oil re-do of Dec 2010 project subject "Inward Lattice"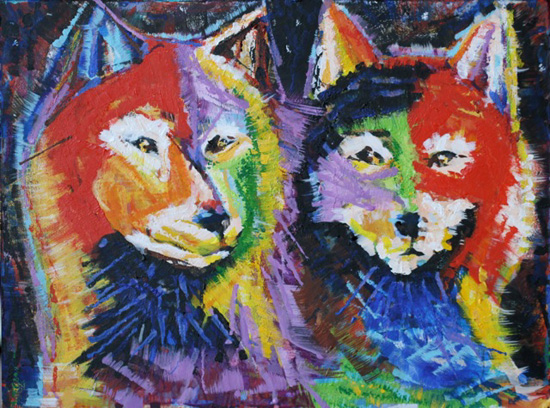 "Two Wolves" left-handed acrylic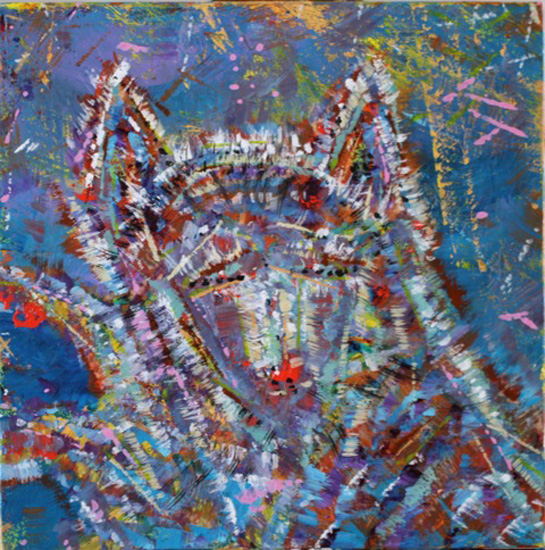 "Wolf Revisited " left-handed acrylic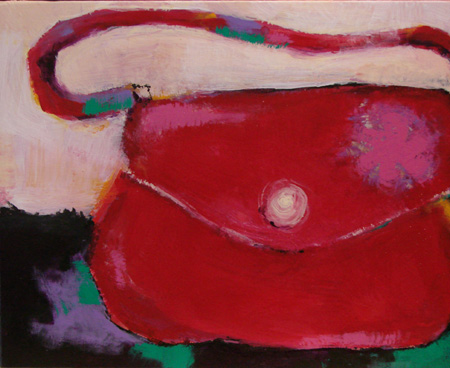 "Red Purse" left-handed pastel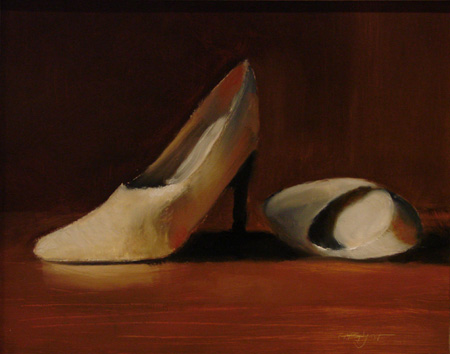 "White Heels" left-handed oil on masonite panel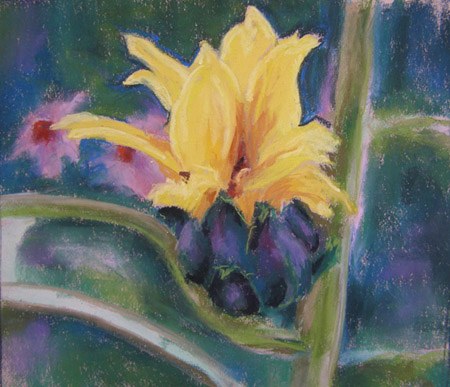 "Well, since I don't typically use a brush of any size, this was a bigger challenge than just the non-dominant hand thing. I wound up using larger chunks of pastel and the sides of them to get the 3" effect. Don't think that was too successful. But, the surprising thing was how much control I found I had with my left hand! Cool! Gives me hope that maybe I can stimulate my brain"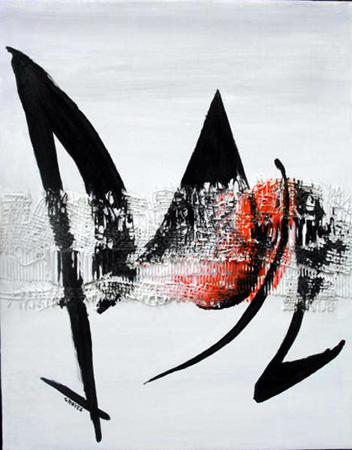 "Paz" acrylic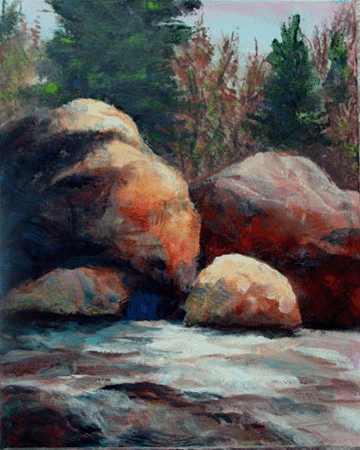 "Spring Flood" acrylic
Next meeting is Sunday, March 6th at 1 PM. Project - We all enjoyed the last project so much that we decided to do another with the 2" brush. You have a choice between painting again with your non-dominant hand, or attaching the brush to a stick (like a paint stick) and using your dominant hand. (Or you could really challenge yourself by painting with the brush-on-a-stick using your non-dominant hand.) The subject is a still life.