Click here to Return to the Art Group Home Page


March 6, 2011 Project - 24" x 24" painting of a STILL LIFE done OPPOSITE HANDED w/ -extended length BRUSH (taped to a paint stir stick)

Leila Hall "Things from my kitchen"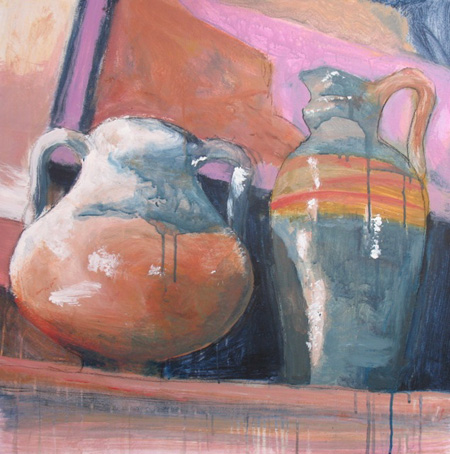 "Dog Toys in Basket"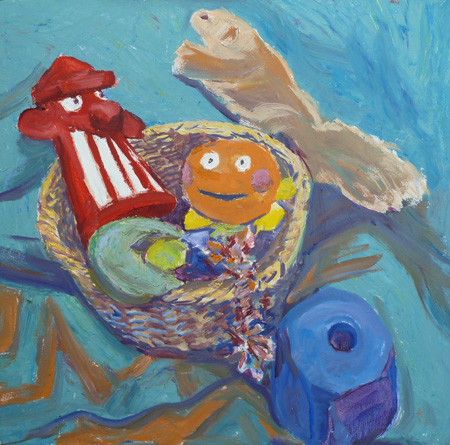 "Kitchen Items"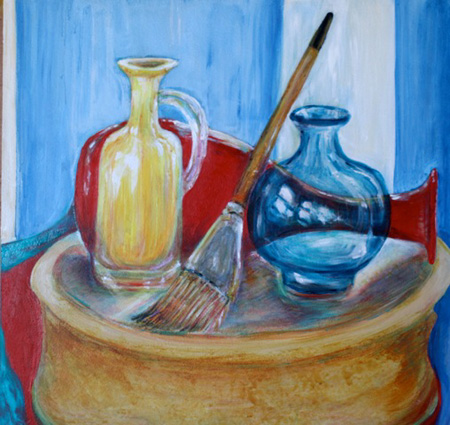 "Cactus"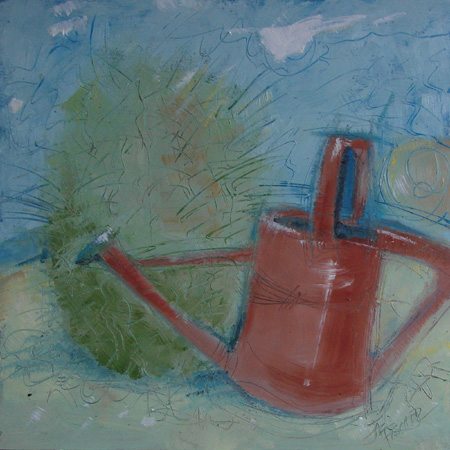 "Round Ball Shoes"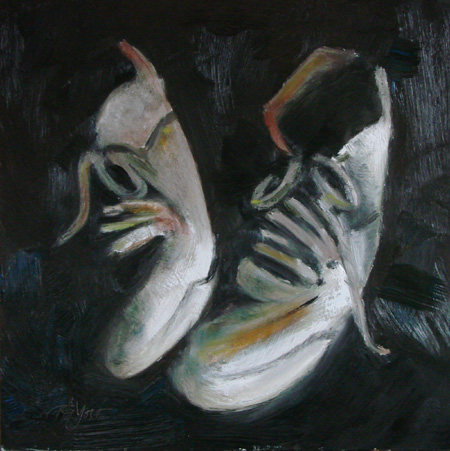 For this one, I actually broke down and bought some acrylics and found a 3" brush in the laundry room which I taped to a paint stir stick. I was immediately reminded why I don't use acrylics (or oils) and fought my way through this one. It still isn't finished and probably won't be - ever.
This confirmed that soft pastels are my medium: dry and all the colors sitting right in front of me - no mixing, no fuss, little clean up. At least I now have a range of colors for the grandkids to use when painting bird houses"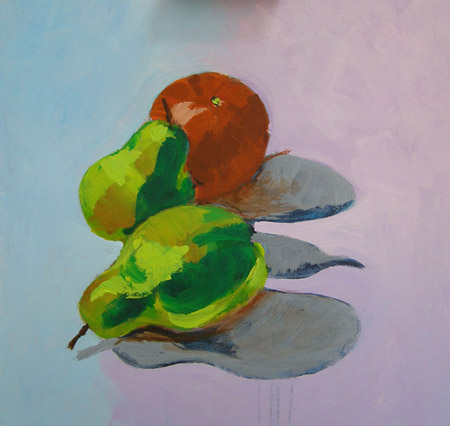 "Kitchen Clutter" acrylic