Click here to Return to the Art Group Home Page


April 10, 2011 Project - Fracturing and reassembling an image" size = 16" x 16" any medium

Fractured Fruit. PASTEL The colors of the fresh fruit and vegetables I had in my kitchen inspired me to drag them into my studio and photograph them.
Using a clear glass bowl let all the colors shine through and, when I saw the picture taken from above, I had my subject.
The circle was an area of the photo that I magnified just slightly. Then I fragmented the background area and shifted the images from their original orientation.
When it was finished, my husband commented that the whole image was circular - I hadn't even noticed while I was working on it.
This one was great fun!

Rod Groves

"Palm Tree" acrylic

"Eggs" pastel

"Pot" pastel

"Flowers"
Jeff Potter "based on an earlier project (Extreme color NM Icon - see thumbnail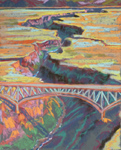 whereby I printed it 4X size on inkjet printer, tore the print up and reassembled onto fomecore painted with "fault lines" as grid for fracturing. Then I used ink, oil pastel and more acrylic to accentuate the fracturing. This was inspired by the recent earthquake in Japan."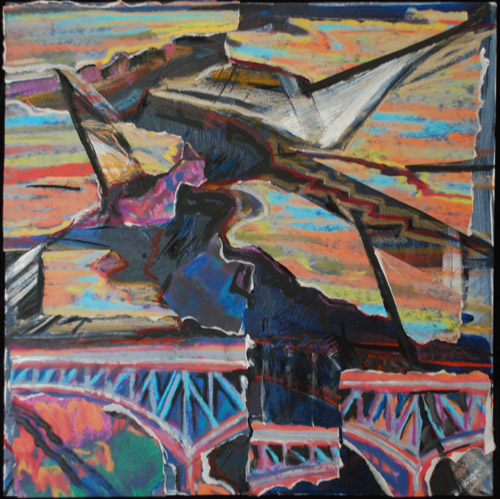 "Rio Grande Gorge after the Big One" collage + acrylic + oil pastel
Elaine Scott "First photo was an idea that sounded better than it turned out. I attempted to do four 8 X 8 inch separate fragmented pictures that when put together in any order would make another completed fragmented picture. It needs some more work in order to accomplish that but I still like the initial concept. I am attaching photo of 4 different combinations.( Acrylic mixed media)"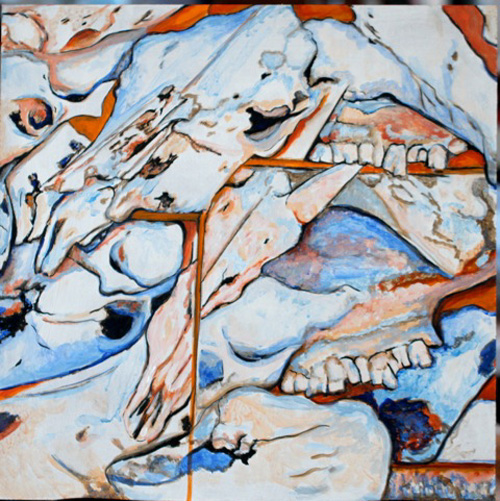 "Fractured Jawbones" acrylic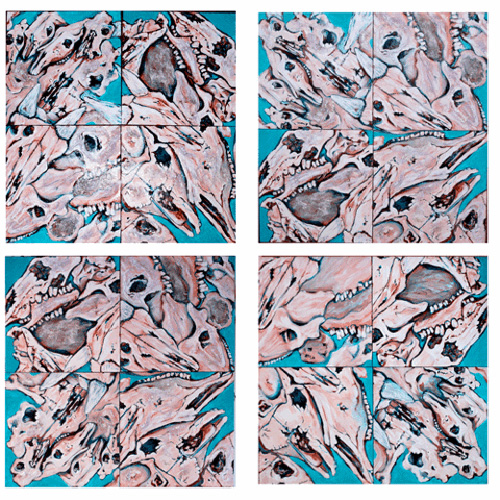 "4 images of bones" acrylic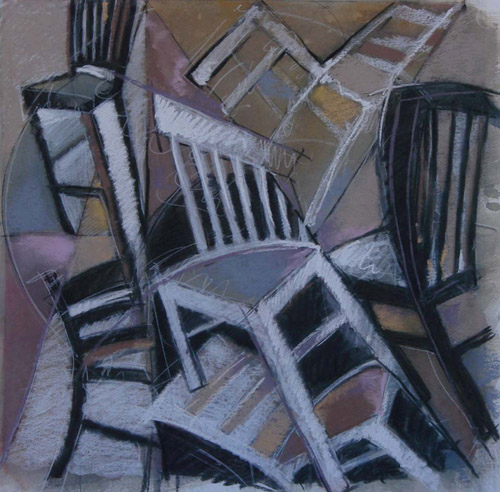 "Chairs" pastel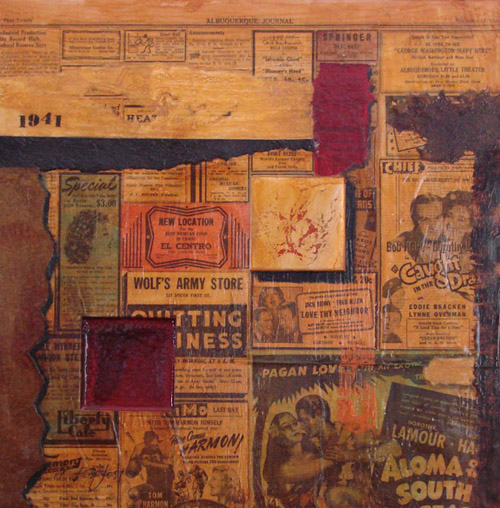 " 1941" collage + encaustic + handmade paper
Next meeting is Sunday, June 5th at 1 PM. Project - repeat of "fractured" with push towards abstraction