About Jeff Contact Newest Work Pastels Watercolors Oils Archived Works

Linoleum &woodblock Prints DISTRACTIONISTS Experimental Art Group Link

Non-traditional Work Plein air Exhibition History

Adventures, demonstrations

and other art items

Escalante Plein Air Competition

2011 Highlights

I journeyed to the Escalante area with friend Bill White and his dog Willow. On the first day we headed to near Boulder, UT.

I did this pastel looking east towards the Henry Mountains - I apologize for the poor image - I took it after I had framed the

work for judging in the competition.

Someone bought the work during the silent auction so I needed to document it before it went to its happy home.

"Henry Mountain Haze" 9" x 12" pastel

Here is the reference photo. It was a hazy morning after the prior day's rainstorm.

Later that day I ventured west and did this 6" x 12" oil painting

Here is a 6" x 9" pastel I did after hiking 2 miles down the Escalante River canyon. Sorry no reference photo.

I ventured to Zion National Park and did this 9" x 12" pastel from the Lava Point Campground.

Here is the view and my pastel setup as I began the work.

After returning back to NM, I did two studio works, both oil paintings:

Sipapu Natural Bridge 18" x 24" oil on linen

Temples of Zion from Kolub 18" x 24" oil on linen

2010 Highlights

Here are the works I did and some reference photos

Straight Cliffs Evening 9" x 12" oil on linen.

Capitol Reef Cliff 6" x 9" pastel ref. photo

Pine Creek Valley 9" x 12" oil ref. photo

Confluence Shadows 9" x 12" pastel

ref. photo

Powell Point and The Blues 12" x 18" pastel

reference photo

here is the complimentary underpainting

f

inally Henrieville Homestead 9" x 12" oil

______________________________________

July 2010 Plein Air around Albuquerque, NM

Los Poblanos Open Space 6" x 9" pastel looking towards the Albuquerque Volcanoes

Elena Gallegos Open Space 6" x 9" pastel looking straight up to Sandia Crest

Tres Pistolas Open Space 5" x 7" oil looking south to the Manzanitas Mountains in Tijeras Canyon

Autumn 2009 plein air - Algodones, NM -

Early October 2009 - great weather and splendid color draw me to Algodones along I-25.

photo taken on October 1 near Algodones.

lein air 2.5 hr stage pastel 12" x 18"

finished pastel 12" x 18" "Algodones Autumn Afternoon"

2007 - 2008 - 2009 Escalante Plein Air Competition

2009 Highlights

I did 5 paintings over 4 days and entered 1 oil and 1 pastel in the Juried Plein Air Competition.

My pastel "Escalante Sandstone Patterns" won 3rd Place Award .

It was a 9" x 12" pastel done on Wallis paper and was a blast to do as I hurried to capture the retreating shadows.

Below is the image. Below that is a photo I took after I took after the shadows had disappeared and I stopped painting.

See also my Plein Air page which I've updated to include the five new works I did this week.

The oil painting I entered in the competition did not win an award but represents my most bold oil to

date with lots of color and the use of complimentary color underpainting, which interestingly I did on all 5 paintings this week.

It represents a new approach which gives me more confidence.
"Escalante Sandstone Patterns" pastel It was based in the north south valley that runs from Escalante
up to the Box Death Hollow and Boulder Mountain. The Sandstone dips sharply downward.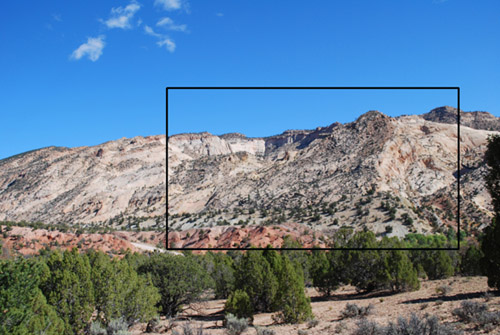 "Escalante Canyons Shadows" oil I did this during the 3 hours leading up to sunset

on a windy evening and I struggled to get the canvas covered and battle the wind.

Nevertheless I really enjoyed the frenetic energy that translated into the painting.

Here is a photo just as sunset descended into the complex scenery:

Here are the other three paintings

"Looking Into the Circle Cliffs From Boulder Mountain" pastel .

I did this one the first day as storms rolled off 10,000 foot high Boulder Mountain

into the Escalante Red Canyons and the Circle Cliffs.

Here is a reference photo:

"Under the Circle Cliffs" pastel based on a beautiful view: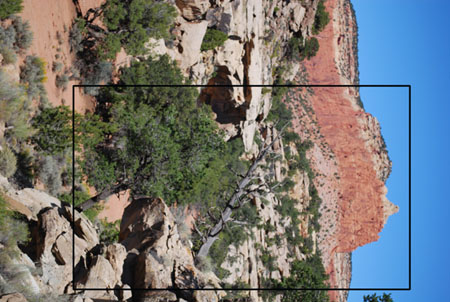 "Boulder Canyon Shadows" oil - Looking SE down Boulder Canyon the deep canyon and dramatic shadows quickly growing.
Based on this view:
A photo of me from October 2007 while I was participating in the Escalante

Canyons Arts Festival Plein Air Competition. On this particular day I was out

searching for scenes to paint and stopped here below the prominent and

spectacular Powell Point west of Escalante, Utah
Prior to the 2008 trip I did this small pastel really trying to exaggerate the color:
2008 Highlights
September 21 - 24 Great weather and outstanding scenery.
The photo to the left is where I did a 16" x 20" oil painting below a dramatic sandstone
cliff west of Escalante heading towards Bryce Canyon.
The finished painting is show below. I entered it in the competition.

On another fine day I ventured east towards Boulder, Utah and painted a 12" x 18" pastel on Belgium Mist Wallis
pastel paper looking south down Dry Hollow Canyon towards distant Navajo Mountain.
Here is the finished pastel. This painting was entered in the competition and was awarded Fourth Place
Other pieces I did during the week: Escalante Wagon and view looking South pastel (8" x 12"
Escalante Valley View looking west towards Aquarius Plateau pastel ( 8" x 12")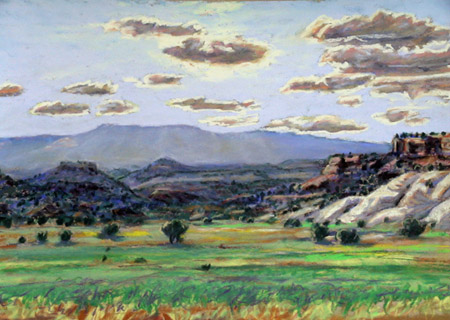 Finally an oil painting of the Torrey Breaks area (16" x 20")
2007 Highlights

Here is a brief narrative and shown below are the paintings and the source photos I used.

PHOTO - Looking North from my motel towards the Torrey Breaks and Thousand Lakes Mountain

My plein air Pastel (9" x 12") entitled Torrey Breaks
PHOTO - Looking east from Boulder (taken in 2006)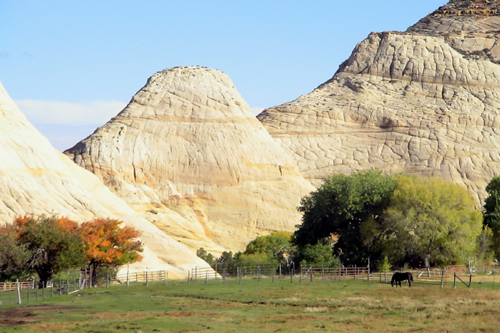 plein air oil (11" x 14") entitled Sandstone Formation East of Boulder
I head over to Kodachrome Basin State Park. A fun hike in the Angel's

Palace gives me an idea seen surrounded by white line in the photo below.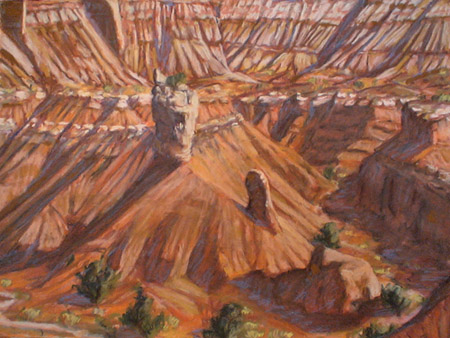 pastel (9" x 12") Under the Angels Palace.
During the Escalante Arts Festival, I also worked from a photo on a 6" x 9"

pastel entitled Beyond Long Canyon,

shown below, right, along with the source photo.
ABOVE: Beyond Long Canyon, Utah near Boulder and resultant studio pastel )ABOVE RIGHT).
BELOW: 6" x 10" watercolor paper torn collage Beyond Long Canyon

CLICK HERE for my 2005 Rio Grande Art Association Demonstration in Oil Painting