+ Current Projects
+ Lab Directors
+ Graduate Students
+ Research Staff
+ Interventionists
+ Former Lab Members
+ Links
+ Recent Publications
+ Contact Us
Annie Caldwell Hooper
---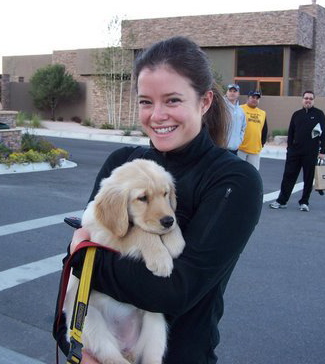 Email - anncwell@unm.edu

http://www.unm.edu/~anncwell
Degree:
B.S., Psychology, University of New Mexico, 2005
M.S, Psychology, University of New Mexico, 2009

Research Interests:
My research interests are focused in the intersection of evolutionary and health psychology, particularly in the domain of exercise. I am interested in applying life history theory to exercise behavior as a cost-benefit energy allocation decision throughout the life course, particularly through development, in order to understand physical activity participation and performance in our current environment compared to more traditional ecologies and lifestyles. More generally I am also interested in the benefits of physical activity on the mind, as well as the ways in which genetic and hormonal differences influence behavior and cognition.

Responsiblities:
My responsibilities in the SHERPA lab include assisting in the research and writing of grants and papers as well as uploading, organizing, and backing up data.

About Me:
I am a native New Mexican who absolutely loves traveling, snowboarding, yoga, rock climbing, cooking, drinking wine, and spending time with my family (including my doggies) and friends.