+ Current Projects
+ Lab Directors
+ Graduate Students
+ Research Staff
+ Interventionists
+ Former Lab Members
+ Links
+ Recent Publications
+ Contact Us
Lab Director
Renee Magnan, PhD
---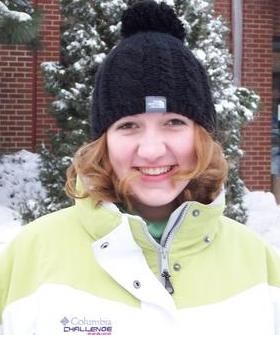 Email - rmagnan@unm.edu
Degree:
2003 B.A., New Mexico State University
2005 M.S., North Dakota State University
2008 Ph.D., North Dakota State University

Research Interests:
My research interests span social and health psychology topics such as stereotyping, emotion and affect, health decision-making, health behaviors and intentions, and commitment. Although my research spans several topics, it can be categorized into two larger areas: a) health behaviors and decision-making, and b) stereotypes and stigma. Much of my research in health is focused on understanding the role that affect (e.g., worry) plays on health decisions and behavior (e.g., smoking cessation, cancer screening, exercise). My interests in stereotyping and stigma focuses on "positive" stereotyping and how such stereotypes might lead to specific behaviors (e.g., helping) and to reduced stress reactivity in certain situations.

Responsiblities:
I am the project supervisor for Project SHARP and MARS. I deal primarily with the day-to-day, logistical, and administrative issues of the projects. I am also involved with disseminating research findings for various current and past grant-funded projects, as well as, writing new grant applications.

About Me:
I spend most of my free time training for my next big sporting event (trail runs and bike races). What time I have after that I like to spend outside enjoying the beautiful New Mexico scenery, reading a good (non-scholarly) book, or spending time with friends.