+ Current Projects
+ Lab Directors
+ Graduate Students
+ Research Staff
+ Interventionists
+ Former Lab Members
+ Links
+ Recent Publications
+ Contact Us
Tiffany J. Callahan
---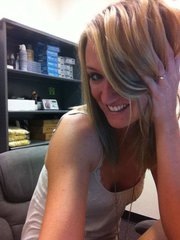 Email - tcallaha@unm.edu
Degree:
In 2009, I graduated with a Bachelors degree from University of New Mexico, where I majored in Psychology (honors) and minored in Cultural Anthropology.

Research Interests:
I am primarily interested in Health Psychology, specifically; I am interested in motivation and what makes people continue to make dangerous decisions when faced with good reasons not to. I am very interested in adolescent risky substance use and sexual behavior. Currently, I help run two of Dr. Bryans grant funded studies (both which focus primarily on juvenile justice-involved youth) and aim to better elucidate the causes and effects of continual risky behavior. In the future I hope to gain acceptance to nursing school where I can apply the skills I have learned in the SHERPA lab and at the same time provide a more one-on-one type of treatment.

Responsiblities:
I am currently working at both UNM and the University of Colorado Boulder, I plan to continue to work for Dr. Bryan's studies from both Colorado and New Mexico. Responsibilities include supervising undergraduate students and research scientists with execution of studies, data analyses, and office administration. I work closely with numerous youth probation and day treatment facilities to recruit and work with participants. I organize participants and work closely with undergraduate and graduate student staff to carry out the interventions and individual counseling sessions. When not working directly with participants, I set-up and work on the computer based questionnaire system (MediaLab) and help with data analysis. The project area I am involved with focuses on high-risk adolescents to assess risk behavior with the intention of developing more effective health interventions to help protect from STDs and HIV.

About Me:
I was born in California and raised in Park City, Utah. I came to the University of New Mexico to be a member of the ski team with the goal of making NCAA's. I love to be in the outdoors; running, hiking, biking, and rock climbing are some of my favorite hobbies. If I'm not in my office or in class, you can find me playing in the mountains, especially if there is snow!